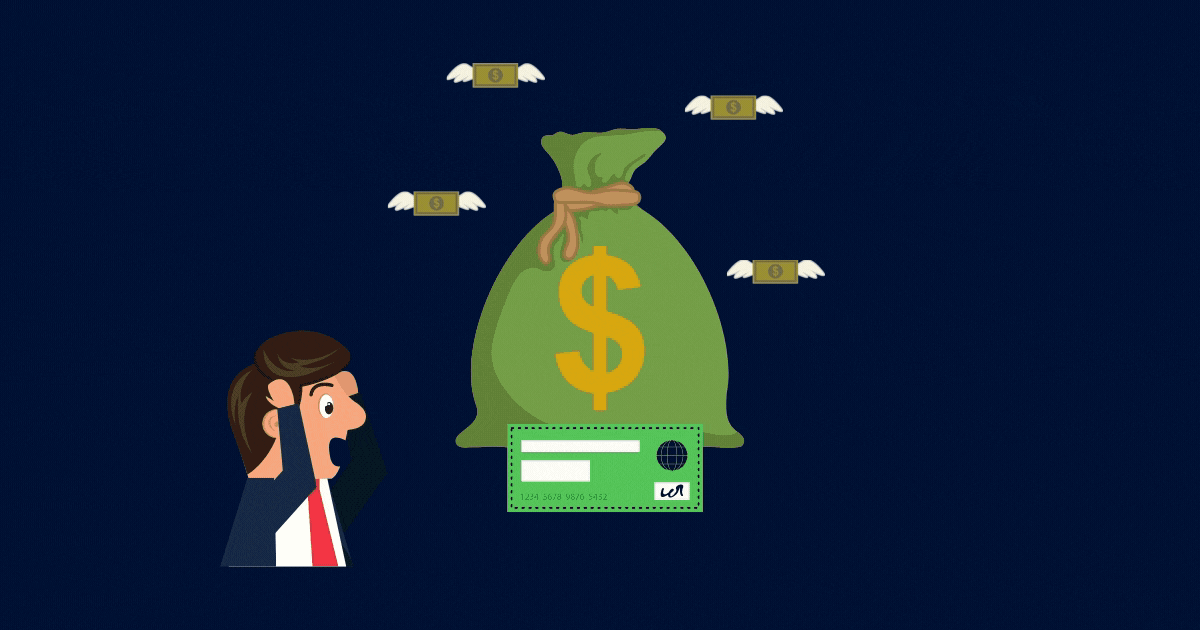 Over the last year, check (cheque) payments have significantly declined in business-to-business (B2B) transactions falling to an all-time low of 42%. There are several different reasons why this is happening, but it's safe to assume that businesses have modernized their payment process to prevent fraud, save time, ease the approval process, and reduce expenses on hidden costs.
However, many businesses still have not modernized their payment processes and heavily rely on check payments. Payment Canada stated that "Canadians still use close to a billion cheques each year." Checks have been part of our payment history for over 350 years. Accordingly, it makes it difficult for the finance teams to move away from check payments despite all the downsides. Nevertheless, you need to understand the full hidden costs associated with check payments.
Costs That You Are Incurring By Using Checks
As stated above, check payments have been a norm for business payments for many years. Thus, many financial representatives have continued to use it despite the high cost. Indeed, check payments are very costly. The Bank of America estimates that an individual B2B check payment is estimated to cost anywhere from $4 - $20. As for Canadians, Payments Canada believes that a single check payment costs between $15-25, and in some instances, could go up as high as $50. Now that's expensive.
But that's not it. There are additional costs associated with check payments that must be added to the calculation. Businesses often overlook at the time that is being spent on handling check payments. The amount of time spent on administering check payments is hard to count for. Moreover, there are opportunity costs when the vendor refuses to start a project until they receive a down payment, while the person who can sign the check is away on vacation. Plus, mailing cheques also cost money as mailing supplies and postage are additional costs that need to be calculated. Additionally, time spent reconciling payments is another hidden cost associated with check payment. The bottom line is that check payments eat up a lot of the time that should be spent on important matters that are more directly related to your business's growth and success.
How These Costs Are Affecting Your Business And Your Clients' Businesses
The 2020 pandemic have led to a higher number of SMBs to modernize their payment processes, along with accounting firms that were resistant to change and keeping things traditional.
The longer you stay in the traditional payment system and delaying adopting a modernized payment system, you are:
Distracted by Accounts Payable (AP) and Accounts Receivable (AR) from growing your business as matching invoices to paper payments is a slow process that is difficult to scale as your business grows.

Spending too much on checks, wire transfers, and credit card processing fees.

Being vulnerable to fraud if your payment systems are paper-based and not secured. Once you write and mail a check, there's always a risk that it's gets intercepted.

Falling behind your competitors and hurting your relationship with the vendors if you can't provide payments in time and if you can't locate their invoices. Moreover, stall mission-critical projects if you can't send vendor's deposits in time.

Damage your ability to get loans. Funders often ask for references from your vendors to be sure that you make payments on time.
We are living in the most technologically advanced days. Don't open up your business to these vulnerabilities.
How You Can Reduce Fees And Costs
The first step towards avoiding the hidden cost of check payments is moving forward with modernizing your B2B payments with a cloud-based, electronic payment solution. Using a cloud-based system streamlines your AP and AR functions, which allows your business to spend less time and money managing payments.
Plus, more benefits come with modernizing payments than just avoiding the hidden cost of check payments. Modernizing payments allows you to:
Manage all your business payments from a single platform.

Easily collect recurring payments.

Save money on business payments, including paying less for paper checks, wire transfers, storage, administration, fees, and dispute reconciliation.

Get paid faster.

Get a faster approval process for your business payments.

Gain visibility into your AP and AR, such as instantly knowing when payments are cleared.

Improve your vendor relationships, as you won't miss any payments using recurring payments.

Protect your company against fraud activities.
What To Look For In A Payment System
When you adopt a B2B payment solution, you have to look out for five different things: security, integration, speed, low-cost services, and easy international payments.
Bottomline
There are too many cloud-based payments systems out in the market, making it time-consuming to do all the research, and testing out the platform is difficult. Your time is precious and should be used for your business growth. Start with Plooto today, mission control for your AP and AR. Many SMBs and accounting firms trust Plooto. Plus, Plooto is capable of doing everything that you have just learned about. Moreover, you can still keep check payment but make them online check payment!
Read More Relevant Articles: