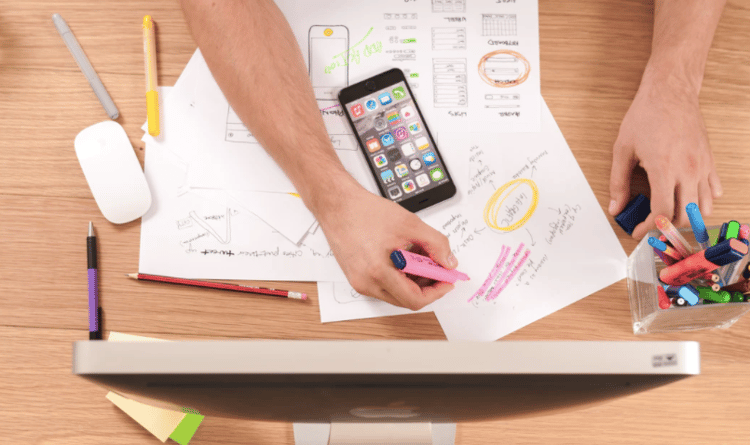 What are payment approval workflows for accounts payable?
Payment approval workflows are a common business practice that requires a second or third party from inside the company to validate the request for payment before the finance, accounting or Accounts Payable (AP) team actually sends out the money. Each and every company will have different internal rules for payment approvals and they are often based on the size of the payment being made.
Table of Contents
Why are payment approval workflows important?
As mentioned, the financial controls for many companies requires two signatures on every check or electronic payment being made. The tricky part: the authorized signatories are often the CEO, someone in finance or another member of the management team — all of whom are either working from home, on a business trip, are on the other side of the office or consumed by meetings.
The main issue that arises when companies do not have payment approvals in place is internal fraud.
Cutting corners and signing blank checks are, of course, a non-starter, as many companies insist on proper controls (as they should!). But with signatories so far apart, those requiring approvals and signatures end up stuck with inefficient processes or untenable bottlenecks.
Checks are one thing, but what about when companies adopt electronic payments? Without the proper checks and balances in place, who's to say that the employee responsible for accounts payable aren't making payments to their own bank accounts?
Other issues when companies don't put proper approval workflows in place is late payments. The more paper-based invoices that need to go through a manual invoice approval workflow, the slower the overall process is likely to be. This can result in late payments which both negatively affect your organization's cash flow but can also damage supplier relationships.
What does an payment approval workflow look like?
An approval workflow is a sequence of steps that must be completed in order to approve a payment. The specific steps involved will vary depending on the organization, but typically an approval workflow will involve someone entering the request into a system, routing the request to the appropriate managers or approvals committees, and then finally processing the payment.
How do I build an approval workflow?
To better understand how to build an automated workflow, it is important to first look at your current process of turning bills into completed payments. Next, with the participating team members, document your ideal payment workflow. Compare this to your current process and start to identify gaps, missing steps, and inefficiencies. Findings can be as small as finally understanding that your process is dependant on approvers seeing and approving transactions the day the payment is due to be sent, or as large as realizing that one person can singlehandedly approve huge transaction volumes no questions asked. Neither are a good position to be in and put your payables at risk.
Things to consider when building a payment approval process
Key things to consider in your approval workflow:
1. Time
The time it takes to send and receive approvals. This will determine how many days in advance the payment needs to be ready before it is scheduled to go out.

2. Edits or Errors
How often do payment approvals get rejected by the approver due to errors or the payment needing to be edited?

3. Transaction Amounts
Do you really need 3 people approving a $100 transaction? Probably not. It's best to determine transaction volume tiers so as not to bog the system down.
4. Transaction Types
Sure, one signature on a check is fine, but how many people need to approve a wire transfer or EFT/ACH payment? Also consider here approvals on international payments.
Now, build your better workflow. Do your research, find the tools that best fit your company and start realizing the benefits of automated payment workflows.
An example of a payment approval workflow
Approval workflows with Plooto
Once you have structured your invoice approval workflow with the necessary steps and stakeholders included, it is only a matter of time before your accounting team and company as a whole will begin to notice the benefits. One of the biggest benefits of a B2B payment solution is cash flow management.

Plooto allows you to customize the approval process for the creation of payments. With approval settings in place, payments must be reviewed and validated before any funds are transferred. This process is analogous to setting up signing authorities on the accounts.
Examples of payment approvals on Plooto
Here are just a few examples of approvals that can be created on Plooto:
A company owner is always required to approve payments

Two of any four pre-designated people are required to approve a payment

The company bookkeeper and at least one other designated person are required to approve a payment

Payments below $500 require one approval, and payments above $500 require two approvals from the designated approvers
With Plooto, setting up approvals is simple. Once users are adding to the company account they can be associated to approval rules that are built based on bank account, transaction tiers and the number of approvals needed for each tier. Once set up, the authorized approvers are notified by email when there's a payment to approve. They can log in to the app wherever they are (even on a mobile device), view the information for the invoice, and approve the payment. Once the required signatories have approved, Plooto makes the payment electronically, reconciles accounting records, and keeps an audit trail of the approvals and payments.
Why not give automated approval workflows a try today with a free 30-day trial of Plooto!