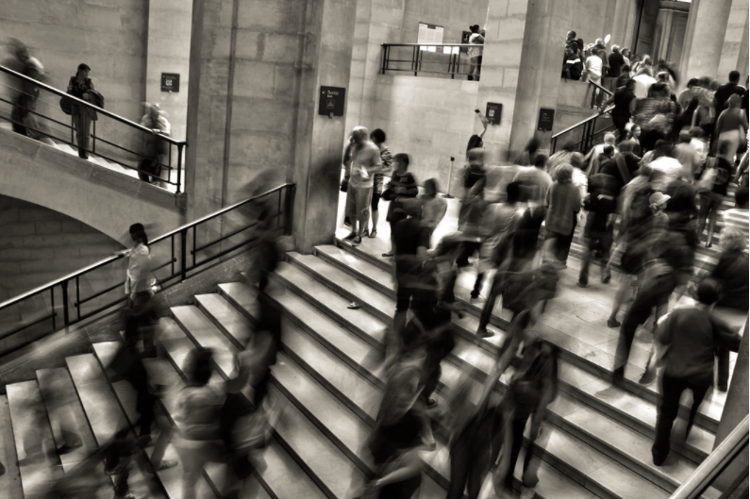 Today more than ever small and mid-sized businesses are working hard to find the most efficient way to grow aggressively across domestic and international domains. Currently, the biggest struggles that these companies are dealing with revolve around scaling while keeping costs down, increasing operation efficiency and boosting productivity to execute faster.
One of the largest inefficiencies that creates issues in meeting business goals is payments processing.

In this article we will cover the following points around digitizing and automating payments for SMBs:


SHORTCUTS
What are the most popular types of B2B payments?
What is the current state of B2B payments?
Why switch to automated payments processes with electronic payments?
Top reasons to switch from manual payments to automated payments
What are B2B payments?
B2B payments are the exchange of currency for goods or services between two businesses. This is an inter-commerce transaction that does not involve a consumer.

How are B2B payments made?
Here are five primary ways to send and receive B2B payments. They include: checks, wire transfers, electronic bank transfers, credit cards, including one-time, and virtual use), and payment gateways.
What are the most popular types of B2B payments?
Paper checks, ACH payments, wire transfers, credit cards, cash, and payment gateways.
What is the current state of B2B payments?
Many factors play into the current state of B2B payments and how they slow down the ability for a company to scale at the rate required to make it in today's market landscape. How many of the following are relatable to your business?
Manual payment processing
From accounts payable to accounts receivable manual processes leave room for error, are inherently slow and cost businesses more. Many companies still lack adequate automation capabilities and adoption of electronic payments.
High processing costs
35% percent of businesses report high processing costs as a major challenge with traditional payment methods.
Reduced transaction visibility
Multiple payment methods across different platforms make it difficult to track status of payments including receivables which means a limited view into business cash flow.
Poor data processing and reconciliation
Lack of back-office support for automated data flow means reconciliation of accounts becomes cumbersome and a nightmare.
Payment delays
Processing times pose a major issue for SMB companies as delays result in high fees and poor relationships with clients and vendors.
Payments are what keep a business alive. Its a critical step in business-to-vendor and business-to-customer relationships, so why are these businesses still accepting antiquated processes to run their payments? As shifts in technology have revolutionized many industries over the past decade, it's time for payments to receive the same treatment.
Why switch to automated payments processes with electronic payments?
Automated processes and electronic payments convert a traditional AP/AR operation into a modern one. Businesses now have the option to avoid challenges and change the way they manage their finances moving forward -- enabling the automation of complex workflows by unifying payments, processes, approvals, reconciliation and reporting in one online platform.
High-level, an online payment platform removes the manual aspect of AP/AR from a businesses operations and process workflows.
Top reasons to switch from manual payments to automated payments
Faster AP/AR Cycle Times

With payments, time is literally money. The more automated and more efficient a process can be made, the faster payments can be made and received. This can mean faster invoice processing on receivables and possible early payment discounts on payables.

Lower Cost-per-Transaction

A reduction to manual work means less time spent on payables and lower costs. Further to that, electronic payments are less expensive than printing and mailing physical checks and there are no transactions fees like on credit card payments.

Reduced Errors

Manual tasks are susceptible to human error and take time to remedy. Eliminate those errors with automatic data flow between your payments platform and your accounting software.

Increased Visibility

By moving to automated, electronic payments, you can capture more financial data to support advanced analytics and process improvement. Payments are becoming a strategic focus area to help finance executives better understand, predict, and forecast their cash flow.




Approvals on the Go

Customized approval workflows and streamlined accounts payable and receivable processes enable teams to work remotely and make approvals on the go with their mobile phones.
In the end, complete automated payments come down to saving your business time and money, while removing the headaches of current payment workflows hindering the ability for your business to scale. It is time to provide greater control, convenience and freedom over financial practices with automated workflows and electronic payments.
Want to experience the benefits of automated payments?