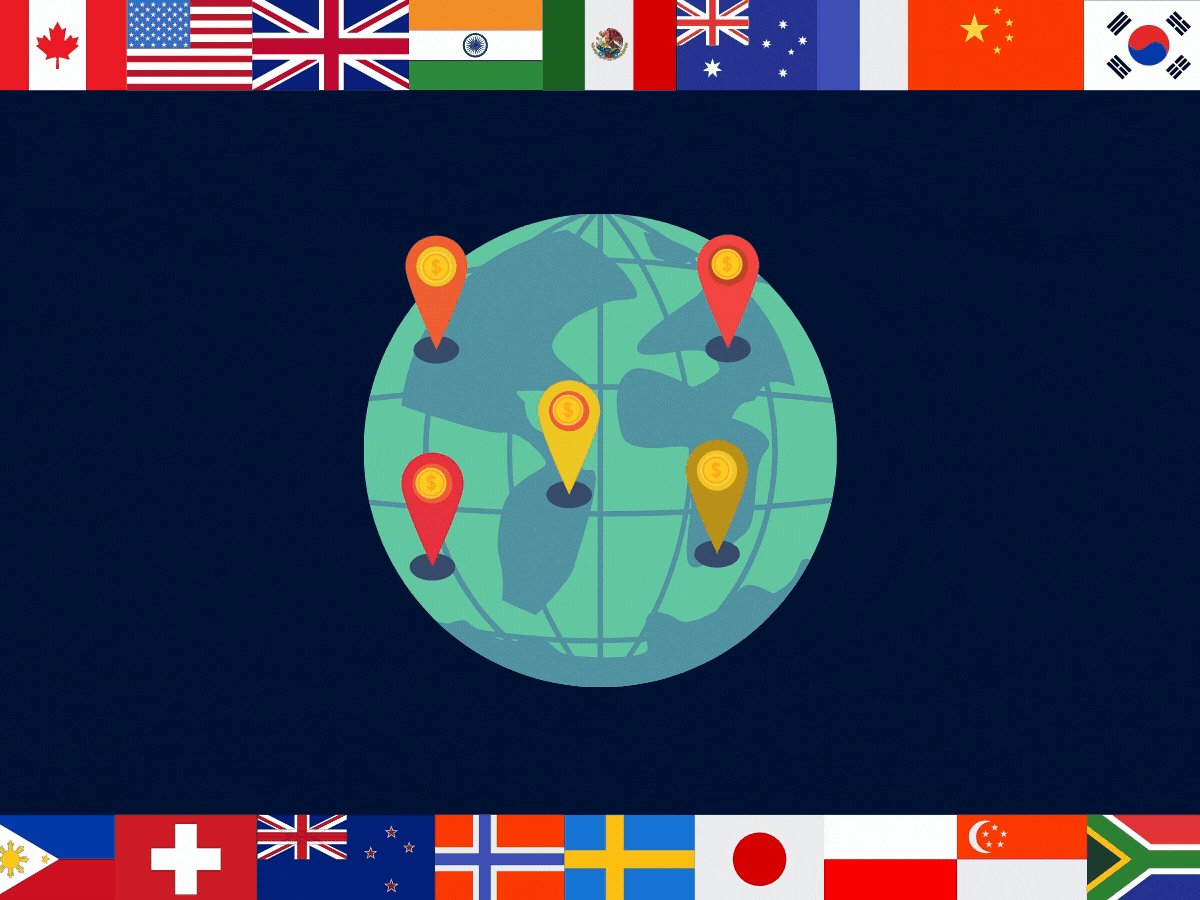 The world has never felt so physically distant as nowadays, but digitally we have never been so connected. Accordingly, reduced number of open bank branches and reduced hours have made taking care of international payments more time consuming and a difficult task for finance teams and business owners of all sizes.
Why Should I Use Online Solution for International Payment?
Taking your international payment online can actually not only save you time but also saves you cost. Most banks charge additional fees for sending and receiving international payments. An international payment through a bank could increase your expense to anywhere from approximately $15 - $125 per transaction. However, a payment solution like Plooto can handle your international payment with just a flat fee of $9.99. Also, Plooto offers a competitive exchange rate on your cross-border and international payment.
Which Countries Can I Send an International Payment To?
You can use Plooto to send international payment from either Canada (CAD) or the United States (USD) to over 30 different countries around the world, including the United Kingdom (GBP) and India (INR).
Would the International Payment Recipients be Used to Online vs. Wire Transfer?
You might be concerned about your international payment recipient not being familiar with online international payments. Well, you don't need to worry about that!
In the United Kingdom, as a result of payment speeds becoming more important for businesses, more businesses have adopted an online payment solution. As for India, the Finance Minister Nirmala Sitharaman has been working to strengthen the digital payment process. In fact, according to the "2020 McKinsey Global Payments Report," India was one of the top countries with a 10% or higher growth rate of electronic transactions.
Aren't Online Processes More Difficult for My Business?
You may think that online international payment is more complex than doing a wire transfer. However, you would be amazed by how simple it is when you read our article on "How to Make International Payments to an Overseas Vendor or Supplier."
I Am Ready Now!
Save your time and save you money while growing your business by start using Plooto today with a free 30-day trial.