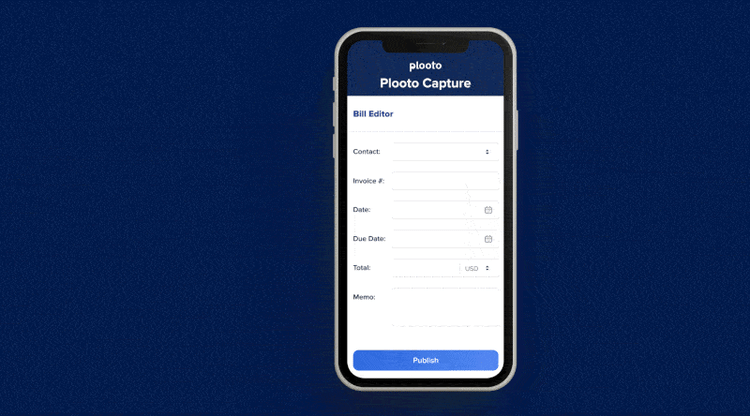 As a first step towards finance automation, start with introducing your business to an accounts payable and accounts receivable solution to minimize the disruption during the transition period.
Accounts payable and receivable automation will help reduce stress and enhance visibility, productivity, accuracy, security, and cost-effectiveness. Eliminate manual tasks to increase time spent for meaningful knowledge work that can drive business growth.
How Plooto's automated invoice management helps businesses
Adopt Plooto to automate your accounts payable and accounts receivable and achieve a new level of accuracy, efficiency, and security — with these key features:
International payments with competitive exchange rate with a flat fee that's cheaper than wire transfer cost.
Auto reconciliation with popular accounting software like QuickBooks and Xero.
Certified with ISO/IEC 27001}, a certificate for an international standard for information security.
Getting started is as easy as opening Plooto and navigating to the new Documents tab.
Start with a 30-day free trial and experience the power of automating your business!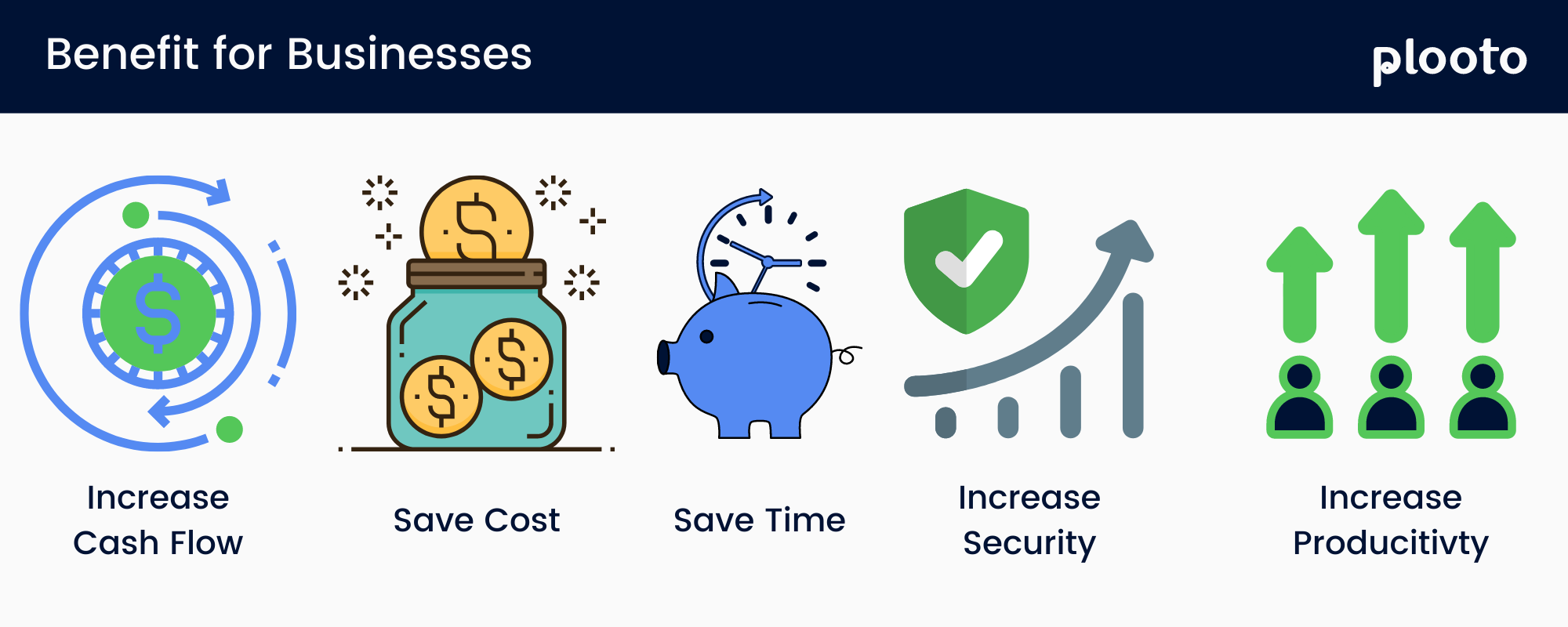 Key benefits of
automated invoice management
1. Increases security
Fraudsters are known to wield the power of the invoice. Indeed, fraudulent invoicing is one of the top fraud risks for SMBs. Forbes Financial Council recommends businesses to set up multiple layers for reviewing invoices and regularly review accounting records. The recommended steps are more complex and complicated when invoice management is performed manually.
However, Plooto, a cloud-based AP solution, simplifies and streamlines the process by automating invoice processing and reconciliation using optical character recognition technology (OCR) — while providing a transparent audit trail to reduce internal fraud:
All invoices are stored in the cloud and reconciled with accounting software.
Anyone with access can quickly — and remotely — review the process.
The invoice sync date and time are registered.
Robust OCR data extraction technology significantly reduces data entry errors.
The new feature, Plooto Capture, allows for a complete audit trail of payments. Additionally, invoices for each transaction are stored securely on the cloud, making it easier to relocate the invoice in time of the audit, and reducing the risk of losing an invoice.
2. Reduces stress
How many of you are sick of the unending loop of chasing and asking for approval for payments? Save yourself from the anxiety that comes with waiting to receive approval to avoid missing the payment deadline.
Likewise, manual invoice management delays processing the invoices and likely creates last-minute payments. On top of that, when manual payment approval is also in place, it is not easy to process the last-minute payment on time.
Eliminate the stress of last-minute payments and delayed invoice processing by implementing Plooto's speedy invoice management solution, featuring a simple payment approval process that upper management can confirm from anywhere, 24/7.
3. Saves time and money
Plooto's automated accounts payable with invoice management takes managing your company's finances to a new level.

Imagine a system that eliminates manual entry of invoices. Imagine a system that stores all your documents in one place for easy access. With all the steps that Plooto saves you, imagine how much more time you could devote to growing your business, innovating products, and achieving your company's vision.
Plooto Capture comes at no additional cost as it's included in the Plooto subscription. You avoid the expense - and added hassle - of purchasing a separate service.
Read more on Invoice Management: A Complete Guide to Invoice Management for Accounts Payable