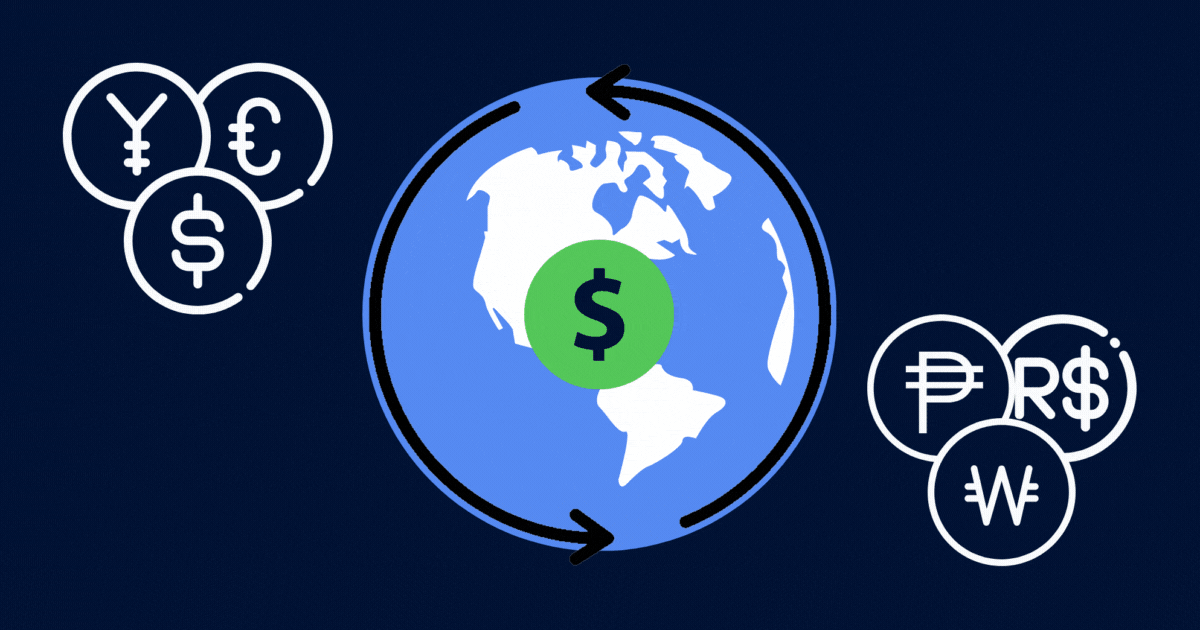 Small and medium-sized businesses (SMBs) transact a substantial amount of international payments. According to PaymentsJournal, 43% of small businesses made international payments in 2020, rising 6% from 2019. Despite the high volume of international payments, SMBs are faced with continuous discomfort in sending international payments to clients, vendors, and suppliers across borders.
Subsequently, SMBs financial controllers are often stressed from managing international wire transfers through the banks. It's time to understand and take advantage of a cloud-based payments solution to remove the bottlenecks tied to international payments.
What is a wire transfer?
Wire transfer, also known as bank transfer or credit transfer, describes any electronic transfer of money transferring money domestic and international domestic bank-to-bank transfer commonly using a network called Society for Worldwide Interbank Financial Telecommunication (SWIFT). International payments are widely processed using wire transfer as the limit are high, allowing a large sum of foreign transactions to be processed at a time.
You have to understand that making international wire transfers through the bank is so yesterday. It's time to modernize handling international business payments to save costs and increase efficiency to further accelerate business growth.
What is a cloud-based payment solution?
A cloud-based payment solution like Plooto offers SMBs to handle all payments, including international payments, and receivables using a single platform. You don't need a financial background to manage finance as it simplifies complex business finance. Reduce the stress with the freedom given to manage and approve all payments, including international payments, from anywhere at any time.
5 reasons to send business international payments using Plooto to reduce stress
1. Reduces Cost
One of the biggest obstacles for SMBs is the high cost associated with processing international payments. Banks charge approximately $15 - $127 per wire transfer. This extra cost for SMBs damages profit margins. SMBs need solutions that can reduce the cost as international payments can't be avoided.
continuously strives to provide competitive foreign exchange rates (also known as FX rate or forex rate). Hence, Plooto recently introduced an even more competitive FX rate than before. Plus, compared to the banks' expensive wire transfer fee, Plooto only charges a flat fee of $9.99 per wire transfer to save the cost for SMBs.
2. Security
You want to move away from paying banks the high fees but unsure which solutions are secure and safe to use? There are many payment solutions offered across the market, but it's tricky to know which solutions are safe to provide to avoid opening risks to fraud.
Rest assured, Plooto is trusted by over 3,500 companies, including SMBs and accounting and bookkeeping firms. Moreover, Plooto is certified under the ISO 27001 standard. Moreover, Plooto offers data encryption, two-factor authentication (2FA), and has secure infrastructure through Microsoft Azure.
3. Automatic Reconciliation and Full Visibility
Besides international payments, businesses have various payments going in and out. We all know that it takes a lot of time and energy to overlook, manage, and approve transactions.
Using a cloud-based payment solution will help save time stripped away by the mundane processes.
offers automatic reconciliation with accounting software, a fast and secure payment approval workflow, and as a cherry on top, the audit trail is there, ready for you in times of need.
4. Saves Time
We all know that international payment requires far more information to processed the payment. Additionally, we don't want any information filled in incorrectly as it's far more complex to solve payment issues tied to international payments. Now, how many of you have felt the stress from double, if not triple checking, the information required for international payments?
Let
save you even more time and remove stress! As there are regulations and guidelines, it's impossible to cut back on the information required for international payments. However, Plooto is continuously simplifying and finding ways to require minimal information to process the international payment. Additionally, you only need to enter the client, vendor, or supplier's information for the first international payment and, starting the second time made quickly select the stored information, reducing both stress and the pain in the eyes.
5. Removes Limitations
Have you ever been stressed by the destination of your international payment is no longer offered? Don't worry, as
offers international payments to over 30 different countries around the world including, Colombia (COP), South Korea (KRW), Poland(PLN). Plus, Plooto is continuously expanding and adding new countries, as shown with our latest offering to Israel (ILS), United Arab (AED), and Brazil (BRL).
How about the stress in finding ways to international payment to you're a client, vendor, or supplier in a different currency than their national currency? Well, Plooto also got you covered! Plooto enables you to make international payments to a country like Denmark in the currency of your choice, including DKK, EUR, or USD.
Best International Payment Option for Your Business


is your answer to international payments! Don't forget that Plooto empowers SMBs to simplify both payments and receivables.
and experience being peaceful while managing business payments.
CHAPTERS
01 Things to Consider When Making International Payments
02 An International Payment Solution in the New Digital Norm
03 International Payments, Is Your Bank Charging Too Much?