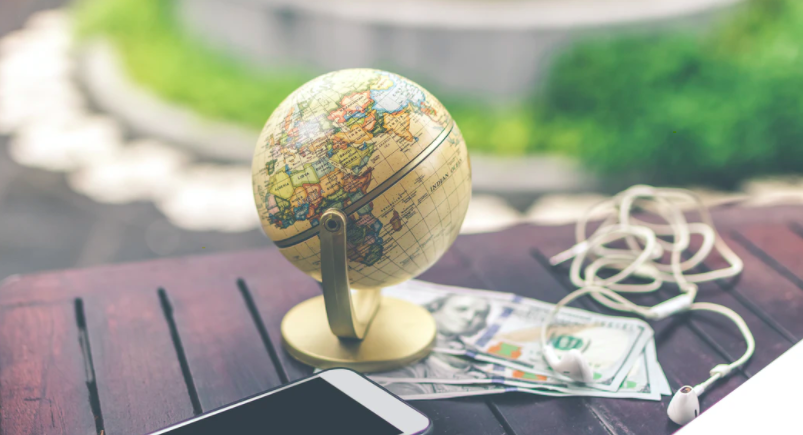 The evolution of international money transfers has a rich and varied past that has transformed with the advancement of technology and the progression of people moving abroad from continent to continent. As the world becomes increasingly connected, more and more people or businesses need to send money abroad for any number of reasons. There is a growing need for overseas business-related payments, including paying employees or invoices with company partners located in other countries.
As more advanced technology is created, we've become more connected than ever, making it easier now to transfer money around the world. Today, there are numerous ways to send money internationally, including mobile apps that allow you to easily make online money transfers between banks, domestically and abroad, without much hassle. But, often these transfers come with a high cost associated to them.
Is your bank charging you too much for international payments?
We've compiled all international payment fee information for you at the top banks in the US and Canada so you can understand how much it is costing your business to make an international transfer.

Note: Banks charge fees for both sending wire payments and receiving them. You may be charged additional fees by your bank depending on your specific needs. Some banks charge additional fees for advice and service, so it's best to come prepared with everything you need to make an international wire if you want to avoid incurring these fees.
| US Bank | Sending Fees | Receiving Fees |
| --- | --- | --- |
| Bank of America | $35 | $15 |
| Chase Bank | $40 | $15 |
| PNC | $45 | $15 |
| US Bank | $50 | $20 |
| Wells Fargo | $45 | $15 |
| Citibank | $35 | $15 |
| Canadian Bank | Sending Fees | Receiving Fees |
| --- | --- | --- |
| TD Canada Trust | $30 | $17.50 |
| RBC | $20 | $15 |
| Scotiabank | $20 | $15 |
| BMO | $15-$125 | n.a. |
| CIBC | $30 | $15 |
| Tangerine | Not supported | n.a. |
Ever wondered if there is a better option available? Online payments are a cheaper and more efficient option. Competitive rates and a flat fee of $9.99 make Plooto a great option.
International Payments with Plooto
With international payments, Plooto does business where you do business. You can use Plooto to transfer money from Canada or the United States to over 30 countries around the world, complete with competitive exchange rates. You can use Plooto to send payments to the following countries/regions
Australia

Austria

Belgium

Canada

China

Cyprus

Estonia

Finland

France

Germany

Greece

Hong Kong

India

Ireland

Italy

Latvia

Lithuania

Malta

Mexico

Netherlands (Holland)

Philipines

Portugal

Slovakia

Slovenia

South Korea

Spain

United Kingdom (England, Scotland, Wales, Northern Ireland)

United States
At Plooto, we are also continually adding to the number of countries our customers can send money to around the world. The most recent addition? The Philippines!
Don't let borders stop you from running an international business, try Plooto today with a free 30-day trial.