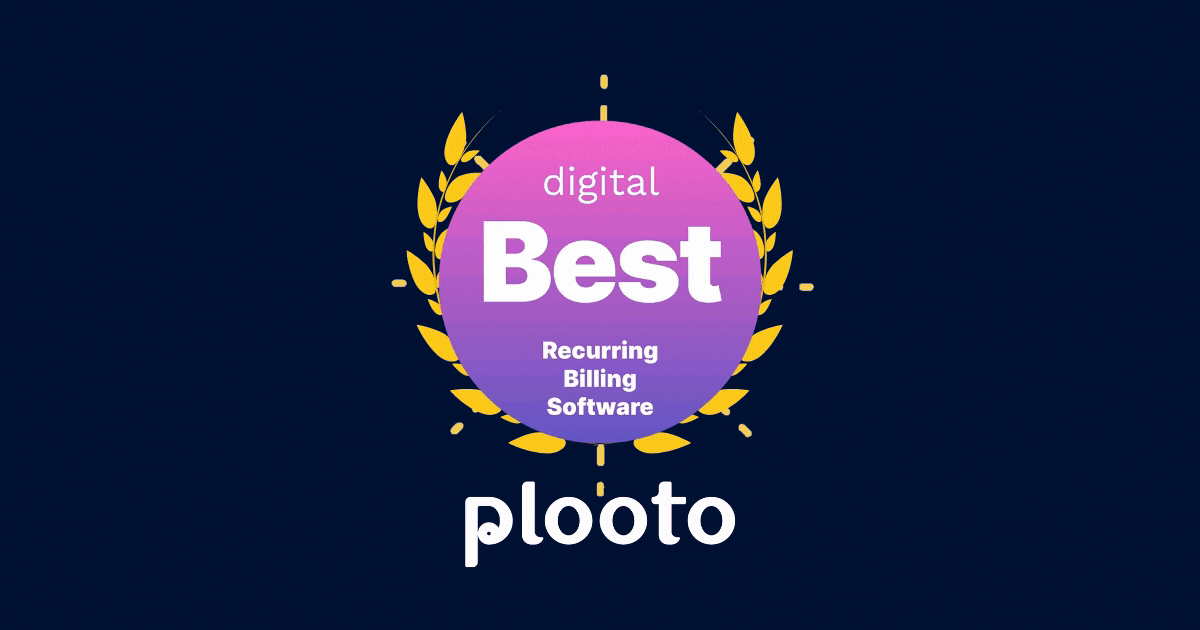 Plooto, cloud-based all-in-one payments and receivable platform for small and medium-sized businesses (SMBs), has been named the "Best Recurring Billing Software Companies of 2021." Plooto provides end-to-end accounts payables (AP) and accounts receivables (AR) solution that is simple and easy for SMBs to save time managing finance help improving cash flow.
Digital.com published the "Best Recurring Billing Software Companies of 2021" based on evaluating various companies on a set guidelines and acknowledged Plooto alongside global software company like Sage Intacct.
How did Plooto make the list?
Plooto was nominated as "Best Recurring Billing Software Companies of 2021" by Digital.com based on evaluating different features, including recurring invoicing, deferred billing, multi-period billing, multi-currency, and reporting.
Thus, as Plooto offers both end-to-end AP and AR automation, automatic recurring payments, automatic receivables through pre-authorized debits (PADs), international payment with competitive foreign exchange (forex or FX), CRA payment option to take manage tax for Canadian businesses, and online check payments for accountants, bookkeepers, and finance teams within small and medium-sized businesses (SMB). Plooto is simple and easy that even businesses that the owners manage the finance. Plus, integration between Plooto with QuickBooks and Xero allows automatic reconciliation, saving time for finance teams. Moreover, Plooto has security measures to detect fraud.
What is a recurring payment?
A recurring payment is a type of payment that the same payment transaction happens over a time frame (usually on a weekly, monthly, quarterly, or annually) to the same payee. For example, a common recurring payment that businesses would pay would be office rental fees, internet fees, and utility bills. On the other hand, the business would receive recurring payments like monthly service or subscription fees from your customers/clients.
Therefore, it is essential accounts payable and receivable that all businesses will have. Manually handling recurring payment would be a waste of time that is why a cloud-based solution like Plooto is useful as it automates and takes care for you and automatically reconcile with your accounting software, saving time to be used toward helping business growth.
About Plooto
Headquartered in Toronto, Plooto is an all-in-one platform that allows all accountants, bookkeepers, SMB owners, and finance teams in North America to save time by providing greater financial control and simplicity, unifying payment, receivable, approvals, reconciliation (QuickBooks & Xero), and reporting. Additionally, Plooto allows international transactions. Plooto servers' wide range of clients from different industries:
About Digital.com
Founded in 1957, Digital.com has evolved to be an independent review website that provides reviews on the best product, services, and software based on a sentiment analysis algorithm to score companies and provide small businesses with the best company for their needs.
Helpful Resources: