Better Data, Better Insights
With transformative workflows and automation, you get access to more financial data and insights to make better business decisions.

Two-Way Sync and Reconciliation
A sync between your Plooto account and Xero creates clear payment records, audit trails, and easy reconciliation.
Streamlined Payments Workflow
Whether you're making electronic payments or sending checks it's easier to focus on what really matters with a simple and efficient payment process.
How Plooto Works With Xero
It's time to bring more control and visibility to your payments. Import your bills, invoices, payees, customers, and bank accounts.
1

Bills Import Into Plooto
2
Plooto Emails the Correct Approvers
3

Approvers Approve Payments Online
4
Plooto Makes the Payment
5
Plooto Keeps a Full Audit Trail
6
Plooto Reconciles Your Records in Xero
Xero is world-leading online accounting software built for small business. By connecting Plooto and Xero, you'll be able to fully automate your accounting flows and spend less time in your accounting software.
Anita Veldhuisen
Veldhuisen Construction
The time I spend on bookkeeping is a third of what it was previously, because of the QuickBooks integration. We've also cut our costs by half.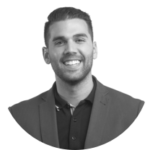 David DiNardo
President & CEO, Envolta
I tell my clients, 'If you want to eliminate checks and make everything electronic, you can't do it without Plooto.'