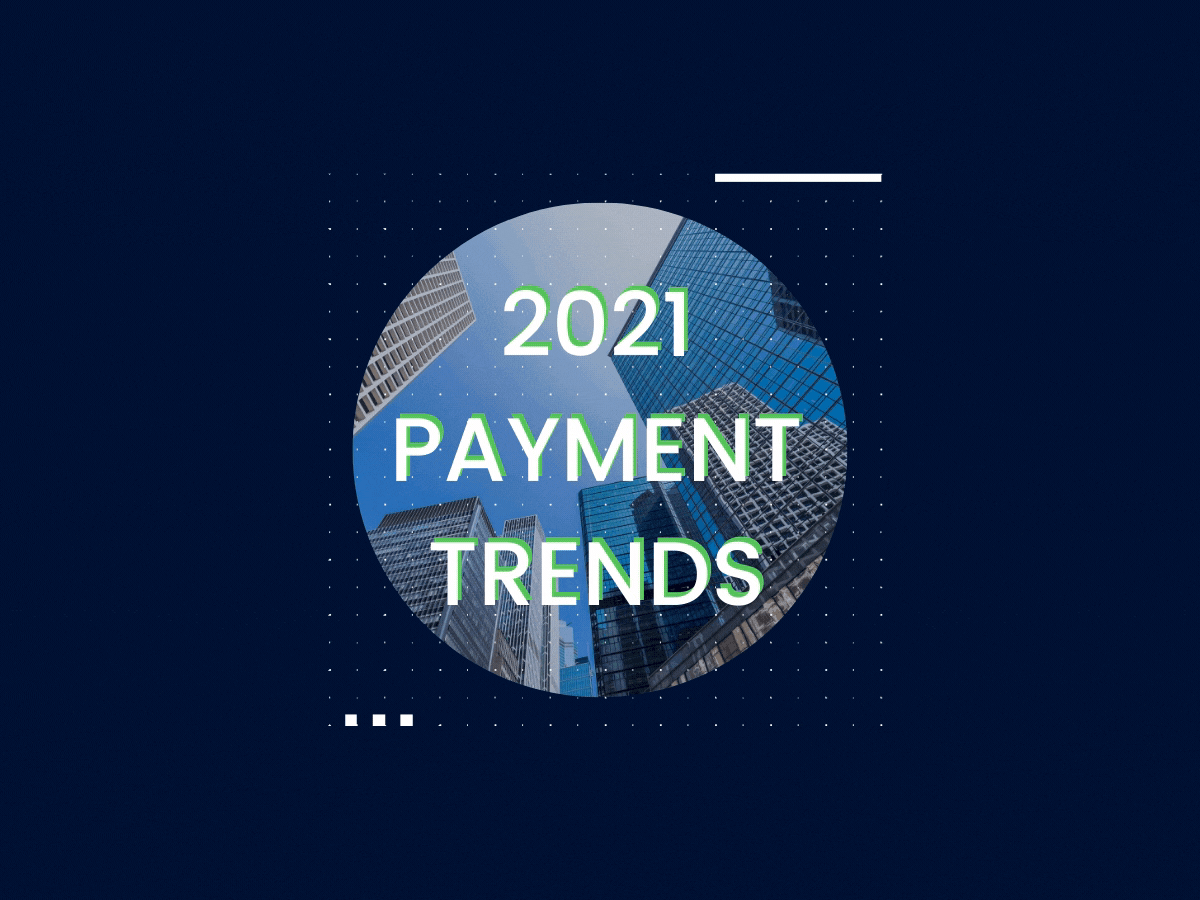 Amid the ongoing pandemic, there has been a significant increase in the digital shift of different business functions across the different industries.

But with so many different technologies and new innovative approaches that are constantly being poured out to the market, it is not easy to stay up-to-date.
To help you stay knowledgeable during your busy day, here are the payment trends to look out for in 2021. This information will be valuable in understanding your customers' payment trends that will ultimately influence your business' cash flow.
1. Goodbye Cash and Hello Contactless Payments
Across North America, there has been a significant decline in the use of cash over the years. COVID-19 pandemic has boosted the already-declining use of cash to another level. The report published by the Bank of Canada found that 30% of survey respondents do not use cash at all. Moreover, in the United States (USA), Jodie Kelley, CEO of Electronic Transactions Association, stated that "over the past six to eight months, we've seen the use of cash decline even further, and that's a trend I think that we're going to see continue."
Accordingly, the demand for frictionless payment experiences, including contactless payment and different convenient payment options like mobile payment, mobile wallet, one-click payments, and other new contactless payment options, are expected to increase next year and continue in that fashion. In fact, the 2020 Global Payments Report projected "that digital and mobile wallet will be the leading payment method globally by 2023." In the upcoming year, businesses should be lenient to changes that will arise from clients and prospects.
2. Real-Time Payments (RTP) and Peer-to-Peer (P2P) Payments
Real-time payments (RTP) adoption rates have been propelled by the year of the pandemic. On that note, peer-to-peer (P2P) payments, a form of contactless payments that are considered part of the RTP, have also received a push by the pandemic to becomes a mainstream payment option.
The importance and popularity of P2P payments are predicted to grow even more in 2021 and "expected to reach $4,491.14 million by 2027." P2P payments is an online technology that allows an individual to transfer funds from their bank or credit card to another account over the internet using their computer or any electronic device that supports the internet, including smartphones.
3. Goodbye PIN and Hello Biometric Payments
The advance of biotechnology has opened the doors to more biometric security measures than the traditional method of entering passwords or PINs. Accordingly, the biometric payment method of verifying and approving payments using face, palm, or fingerprints is expected to increase.
In fact, the research found that "56% of shoppers would prefer using a biometric sensor on their payment card instead of a PIN." The advantage of biometric payments of higher security and no need to recall PIN will be an advantage for businesses receiving the payment as it reduces the thinking through that would have taken place with the traditional method. Additionally, based on research Juniper Research predicted that in 2021 biometrics will be used for more than 18 billion tractions.
4. Buy Now Pay Later Payments
As the world economy struggles, the market has increased adopting the "buy now pay later" options available to keep their business attractive to customers or prospects. You have most likely seen different press coverages on companies trying to acquire these types of platforms. As many researchers predict that all the shift that happened during the pandemic is here to stay post-pandemic. Buy now and pay later payment is expected to "become even more relevant in a post-COVID world."
5. Don't Forget About the Advancement of Artificial Intelligence (AI) and Role in Payments
As more digital payment options become available, more complex cybercrime and fraud threats are being identified. There is no doubt that the implementation of Artificial Intelligence (AI) in payments will continuously increase as AI also advances to the next level. The adoption and implementation of AI become wider in payments for higher security and higher productivity.
Bottom Line
As the year 2020 was filled with unexpected surprises on a global level, it is unclear as to how predictions for the 2021 payment industry will actually impact businesses. However, one clear sign that is shown is that payments are continuously moving towards digital adoption and cloud usage. Is your business ready?