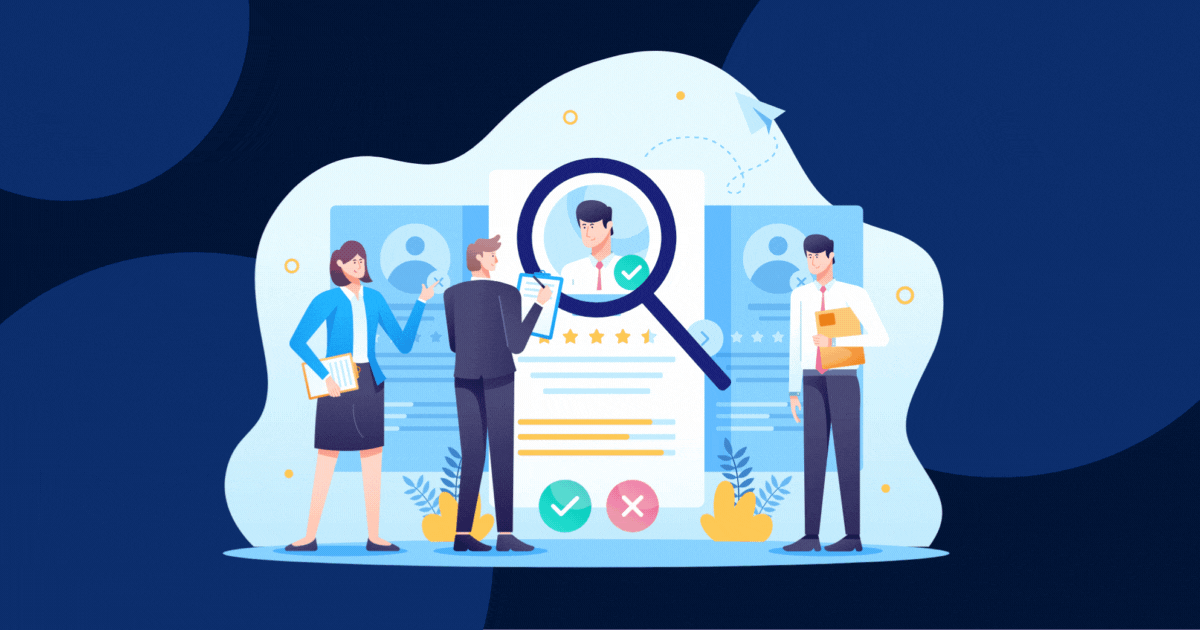 Finding and retaining top accounting talent continues to be a challenge for CPA firms, especially after the pandemic has fundamentally changed how we work. However, with the right strategies, accounting firms can position themselves as employers of choice in order to attract the best and brightest candidates.
In this blog, we'll explore how to win the talent war by leveraging technology, developing successful onboarding programs, offering career development opportunities, and positioning your firm as a top contender.
Sign up for a Free Trial today
SHORTCUTS
Why is there a war for talent?
Before we dive into the ways you can seek and retain employees for your accounting firm, let's look at the current state of the workforce. The bottom line is that finding and retaining top accounting talent is becoming increasingly difficult.
Between the expectation of higher salaries, flexible work arrangements and meaningful professional development, employees have their pick of employers they'd like to lend their skills out to – even with layoffs, or the potential of layoffs, affecting just about every industry in 2023.
This war for top talent in the accounting field has been escalating in recent years, as businesses and organizations become increasingly reliant on skilled accounting professionals. With the demand for qualified accountants rising, CPA firms are facing stiff competition to attract and retain top talent.
So, it's important for CPA firms to position themselves as attractive employers of choice in order to stay competitive. This means providing quality training and career development opportunities that will attract top talent, as well as making sure their onboarding process is efficient and successful. By taking a proactive approach to recruitment, CPA firms can ensure they remain competitive in the war for accounting talent.
How to create a firm that accounting professionals want to be a part of
The first step is to take a bird's-eye look at your company and refine or define some of the big drivers to your organization's success.
Have a clear mission, vision and values
Simon Sinek's quote "People don't buy what you do, they buy why you do it" rings true here; an accounting firm, is an accounting firm, is an accounting firm. What sets you apart and ultimately drives people to do business with you – or to work for you – is the specific values you uphold and the mission you're on.
Many leaders omit this step, but creating a company mission statement and values is an important part of any business. It is essential for helping to guide the company's actions, decisions, and goals. A well-crafted mission statement and set of values can help provide direction for employees, customers, investors, and other stakeholders who interact with the organization.

In order to create a successful mission statement and set of values that accurately reflects the vision of your organization, think about who your target audience is, and what are your core beliefs about work culture or customer experience.


By taking into account these components when crafting your mission statement and core values you will be able to effectively communicate what makes your company unique in order to attract top talent and foster customer loyalty.
Invest in training, mentoring and coaching
Training and education doesn't come naturally to everyone, yet it's integral when bringing new talent onboard, especially considering how fast things like processes, regulations and technologies change. You need to be able to get your team up to speed on these changes and – even better – empower them to teach those around them as well.
Plus, training and professional development is one of the top wants for employees today. They are looking to their employers to help develop the skills necessary to stay competitive in the industry.
Your training should focus on developing technical knowledge as well as soft skills such as communication and problem-solving. Coaching should be used to provide employees with feedback on their performance and help them identify areas of improvement.
Mentoring is an effective way for experienced professionals in the field to pass on their knowledge about accounting practices and procedures to new hires or junior staff members. By combining these three components into a comprehensive training program, you will be able to attract talented individuals who have the potential for growth within the organization.
Be a great leader
As a leader, there are many steps you can take to ensure that your team members feel supported and respected. By showing them that you care about their professional growth, providing the necessary tools and resources for success, you will be able to create an environment where everyone is empowered to do their best work.
Additionally, it's important to document all your processes so that new employees have a clear understanding of expectations and responsibilities. Proper documentation can help set these guardrails and ensure new staff joining the team can be on the same page as everyone else.
Top challenges and solutions for hiring and retaining talent
Challenges
Let's look at some of the things hindering talent retention today.

Demand for talent is up
The increased demand for detailed financial information and improved transparency has led to businesses wanting more experienced and knowledgeable accounting professionals, driving the demand for talent. Furthermore, with the emergence of new technologies such as artificial intelligence, cloud computing and machine learning, CPA firms are having to take a closer look at how to stay competitive in an ever-changing digital landscape.


The Great Resignation
This term, used to refer to the mass exodus of senior talent from companies in every industry, has been rising for several years due to increasing competition for positions. Senior accounting professionals are often poached from existing accounting firms and lured by larger salaries and better benefits elsewhere. This can be extremely detrimental and disruptive to an accounting firm, as they lose their most experienced and knowledgeable staff.


Quiet Quitting
For those who don't immediately leave for the greener grass on the other side, there's a cohort of staff doing the bare minimum of their jobs, if that. This type of behavior can be fueled by a number of factors such as feeling undervalued, overwhelmed by workload, or a lack of job satisfaction. While the staff don't outright quit, their minimal productivity could have adverse affects on your business if not addressed.


Accountants being expected to be tech experts
In today's accounting world, it is essential for firms to stay up-to-date with the latest technology and trends. As a result, accountants are expected to have a thorough understanding of the various software programs used in the industry as well as an awareness of emerging technologies, leaving many employees feeling overworked or overwhelmed. Tech will continue to flourish – and can absolutely be used to make their workload easier – but proper training and implementation is required.


Solutions
While you may not be able to control all the challenges facing talent retention, here are some things you can do to put your firm in a good spot.


Create a clear company structure
Whether you're a small operation with only a few employees or a large firm employing dozens, proper organizational structure is an essential component of any accounting firm. It helps create a clear hierarchy within the business, making it easier for employees to understand their roles and responsibilities. It also enables managers to delegate tasks more effectively and allocate resources efficiently. In contrast, an unclear company structure creates ambiguity, confusion and friction when trying to get anything accomplished, which could lead to people to look elsewhere.


Offer the best salaries and bonuses
Competitive compensation is table stakes to get people in the door, but strong compensation can help keep them. Knowing that another firm could potential take your most valuable staff should be signal enough to ensure your staff are satisfied with their current compensation. For context, it'll cost you much more to re-hire and re-train when you lose someone. While it's common to offer signing bonuses for new staff, you could also use retention bonuses to reward and incentivize employees who remain loyal to the firm.


Offer the best benefits and flexibility
One way to retain your top talent is by offering the best benefits, flexibility, and purpose. Benefits such as health insurance, retirement savings plans, paid time off (PTO) time or work-from-home options can help make a firm more attractive to potential hires. Providing flexible working hours helps employees balance their work and personal lives while still being productive at work.


Offer the best tech to help make their jobs easier
While making your team become tech experts can be a challenge, properly implementing your tech and training your team could lead to myriad benefits when it makes their work easier to do. By providing the latest tools and offering comprehensive training, accountants can work more efficiently and accurately. This allows them to focus on higher value tasks such as analysis and interpretation of financial data instead of tedious manual processes.


Offer regular feedback
While Quiet Quitting and the Great Resignation can be challenges, many employees are simply looking to be meaningfully engaged and fairly recognized. Take a transparent approach to leadership and be sure to offer regular feedback to each one of the members on your team – positive and constructive. You can do this in a recurring one-on-one meeting for 20 minutes every one or two weeks. You can also create professional development roadmaps for them to follow and recognize their accomplishments, no matter how small they may seem.


Invest in their future through professional development
While many staff are only here for the paycheck, they are ultimately looking for some degree of security for their future. By investing in the development of your employees over time, you show them that you care about their contributions to your firm and that you'd like them to continue contributing for the long run. When potential hires see that you offer more comprehensive development and that you're setting them up for future success, it makes you an attractive and competitive employer. Ultimately, an investment in your staff's future is an investment in your future.

Back to shortcuts
How to attract top accounting talent
In addition to the above solutions, take an objective look at how your company looks to outside talent and adjust accordingly.


Look polished and updated
Similar to why luxury brands can garner a higher quality of client, you can attract a higher calibre of talent by having a polished look to your firm. This means having an up-to-date, modern and mobile-friendly website with high quality photography and video content. Be sure to also showcase your awards and accolades on the site.


Empower a collaborative culture
Empowering a team mentality is essential attracting top talent and create an environment in which employees can thrive. This can be accomplished through cultivating open communication, encouraging collaboration, and providing opportunities for employees to develop their skills and knowledge. By creating a sense of camaraderie among your staff members and valuing their contributions, you can create a positive workplace culture that will attract talented individuals who feel valued and appreciated.


Focus on the benefits of the role
When attracting top talent, it's not just about what's in it for you, but what's in it for them. The role you're hiring for needs to appeal to a candidate's needs. You should emphasize things like flexible working hours, generous salary packages and mentorship opportunities to demonstrate to potential hires that you value your employees' growth and development.


Offer flexible work
Flexible and hybrid work is now a requirement at most organizations. While there are many companies bringing their teams back to the office, those who are keen to hire and retain top talent are listening to what their employees actually want. So it they have a team that would prefer to work from the comfort of their own home, work off hours, or commute to an office semi-regularly, that's what needs to be offered. You need to meet your potential employees where they want to work.


Share the salary early
Nobody wants to get toward the end of the hiring process, only to discover that the compensation is not what they'd expected. Setting salary expectations early, like including them in the job description, is one step you can take to attract and retain top talent. Also, by establishing a baseline salary range that is attractive, you demonstrate your commitment to fair compensation while also providing candidates an opportunity to negotiate based on merit and skill set.


Promote the transferable skills
Think of the long term plan for your employees. While they may serve one function now, they may thrive in other environments or industries as well. You may not like the idea of having to let your team leave, but since it's a likely outcome, at least position the role as a stepping stone to their future with plenty of valuable and transferable skills that can benefit their career down the road.


Offer comprehensive training
Comprehensive training programs are essential to ensure that your employees are equipped with the knowledge and skills necessary to be successful in their roles. They provide employees with the opportunity to develop their abilities, expand their knowledge base and hone their expertise, enabling them to become more efficient and productive members of the team.


Internships
Offering internships provides you with an excellent opportunity to build a talent pipeline of potential future employees. Internships can also provide students and recent graduates with the chance to gain valuable experience in the field while they are still in school and allow them to develop the necessary industry knowledge and skills required to become successful accounting professionals. If you go the intern route, however, be sure to compensate your interns fairly. In employer branding, it's easy to develop a reputation as an employer who does not fairly compensate their teams.
Work is changing, tech can help
It is clear that finding and retaining talent in accounting can be a challenge, but with the right strategies, you can be an employer of choice. From emphasizing a role's benefits to offering flexible and hybrid work options, there are several ways to attract and retain top accounting talent. It takes work, but increasing accounting firm retention is doable.
By leveraging automation tools like Plooto for the redundant tasks that accounting professionals are tired of doing, and may drive them out of the industry, you can help build a rockstar team of talented employees who are keen to grow with you.
CHAPTERS
00 Building the modern, automated accounting firm
01 Why digital technology is crucial to an accounting firm's success
02 Creating new accounting firm revenue streams to unlock growth
03 Proven strategies to help your firm retain, attract clients
04 How to Harness the Power of Digital Marketing for Accounting Firms
05 How to Win the Accounting Talent War in 2023