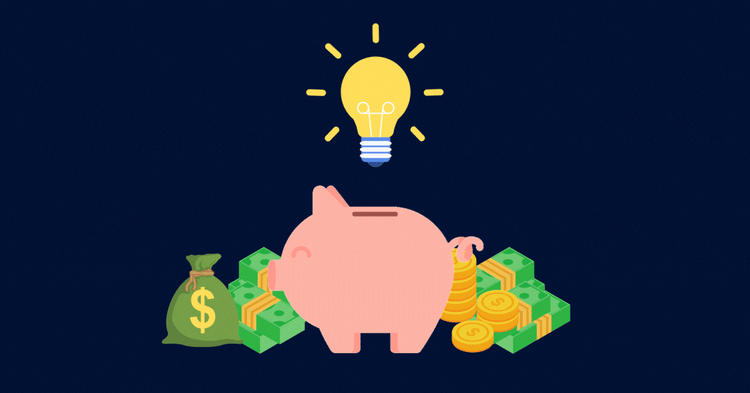 Saving money by cutting costs on business expenses is extremely important for any type of business like small and medium businesses (SMBs), accounting firms, or bookkeeping businesses. Managing a business is challenging, but saving money doesn't have to be. Here are three easy, actionable pro tips on how any business can save money to accelerate business growth.
Goodbye Paper
The world is continuously moving away from the traditional pen-and-paper-based operations to paperless, digital alternatives. There are greater benefits to putting an end to paper for any business. Traditional methods are not just time-consuming but inaccurate, which can become a costly pain point for any company in the long run.
Straying away from paper to the digital solution will mitigate different risks like data loss as alternative cloud-based solutions can centralize the storage of documents and effortlessly strengthen security. As a result, protecting your business from fraud.
Going paperless will eliminates the use of papers, paper checks, inks, and mailing, contributing towards cutting on common recurring costs. Plus, saying goodbye to paper checks will help businesses avoid the hidden cost of paper checks. As a bonus, your company will naturally contribute towards saving the environment as well.
Digitalize Your Business
It doesn't matter if your business is an SMB, accounting, or bookkeeping business. All forms of business can transition their business online. In addition, taking your business online will dramatically reduce operating costs on equipment, rent, building maintenance, and utility costs.
Besides, expensive manual processes in terms of both money and time can be eliminated. PYMNTS reported that "SMBs manual processes cost economies billions in lost growth." In return, digitizing and automating will increase productivity, and work satisfaction amongst employees as the burden of manual processes is forever gone.
Moreover, digitizing your business will unleash business potential, open doors to more opportunities, and internationally add clients or customers, which has a huge impact on profitability. Thus, value-creation opportunities through digitalizing business allow a tremendous opportunity for companies.
Cut Unnecessary Subscriptions
Take time to inspect the usage of tech stacks within the organization. SMBs use 25 – 50 software-as-a-service (SaaS), spending about 3 – 5% of their revenue on technology, which is about $343,000. Businesses can identify unused SaaS to stop unnecessarily monthly or annual subscription fees and use it towards driving revenue. Moreover, a tech stack audit will identify duplicated or similar SaaS used within the organization to reduce down.
A single SaaS with a higher price that can combine multiple SaaS can seem too expensive upfront. However, if your business is growing, it is wise to reduce the number of software into fewer but more powerful solutions with cost to scale your business. In the long run, companies can save costs associated with re-educating all employees and the time and labor required to migrate from one platform to another.
Bonus Tip
Have you considered automating making and collecting payments for healthier and stronger cash flow?
, a secure cloud-based accounts payable and receivable platform, can be your ultimate tool for cutting out costs and boosting your company's productivity. Furthermore, Plooto offers
, payment approval workflow, integration with accounting software to automate reconciliation,
, and different features to consolidate and streamline various aspects of financial management for your organization. Experience making and collecting payments from anywhere at any time with just a few clicks with a
.