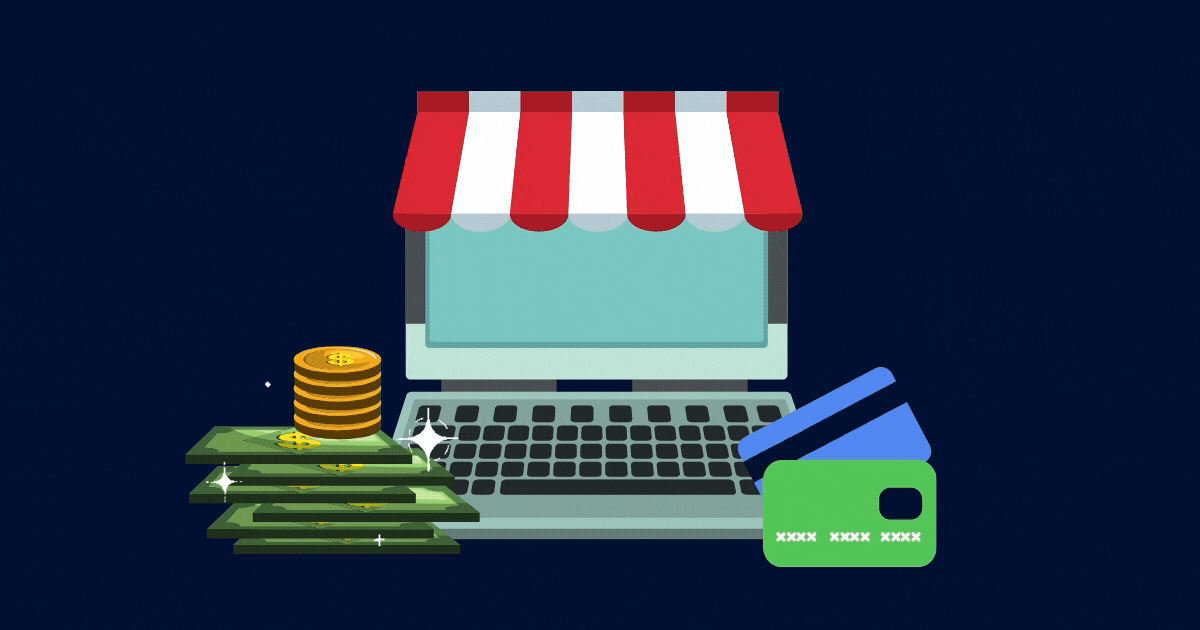 The norm has changed. You have probably heard the phrase "we can never go back to before 2019," "we can't go back to normal," or "the world is divided into before and after 2019." We have all learned to find ways to combat this unexpected world and adapt to the changes to stay competitive. For businesses at the top of the ladder of changes lies transitioning brick-and-mortar business to online business.
Here are the three universal tips in transition your brick-and-mortar business to an online business, whether you are an accountant, bookkeeper, or SMB owner.
Decide on the Right Platform
First up on the list is finding the right online platform to transition your businesses. The platform will vary depending on the type of business that you are own.
However, one universal choice is based on the amount of budget allocated towards transitioning your business online. The business will have an option to build an advanced designed website by purchasing a top-tier theme or template. Furthermore, if your business has more budget, the business can hire a full-time web designer and coder or find the right contractor to build the website from scratch to make it unique and stand out from the competitors. But remember building the website from scratch is costly and will take testing time to ensure it operates accurately.
Accountants and Bookkeepers
If you own an accounting or bookkeeping business, it makes sense for you to choose a website platform like HubSpot, WordPress, Wix, or SquareSpace to create your website. All these platforms allow you to create a website without a coding background, saving cost. Moreover, you can easily integrate any additional features you need for your business. Plus, you can easily start your blog for your business using these website platforms.
Café, Bakery, or Restaurant Owners
You have two options to choose from as a café, bakery, restaurant, or any food or drink business owner.
Adopting Delivery Platform
Owning a café, bakery, restaurant, or any food-related business, you don't need to build a website of your own. Instead, you can spend time managing your business listed on different food review websites like Yelp, Zomato, or OpenTable. On top of that, you can start using food delivery platforms like Uber Eats, DoorDash, or SkipTheDishes. However, you have to keep in mind using delivery service, meaning these platforms will charge you approximately 30% commission fees. Delivery services could be double-edged swords. Ensure you calculate beforehand and ensure that you are making enough profit even when the commission is deducted from your revue. You would not want to waste time transitioning and then realizing that you are not benefiting from the transition.
Offering Pick-Up Only
Suppose your calculation tells you that adopting a delivery platform is not a profitable transition for the business. Another option is creating a website using a platform listed for accountants and bookkeepers, but with an integration of a payment processing system like Stripe and offer pick-up based on the upfront purchase. You can choose to create a website using a platform like Shopify or Square, where the platform's payment system is built-in. Collecting payment ahead of time will protect your business from no-shows, especially during times like now.
Physical Product Sellers
If you sell a physical product, it makes sense for you to build your website using an e-commerce platform like Shopify that already includes a built e-commerce platform, which will save you time and money. One thing you need to consider ahead of time is how you will handle the delivery. Make sure you have the method and cost for delivery figured out before opening your business online.
Service
If your business is within the service industry, your process will be similar to the accountant or bookkeeper, using HubSpot, WordPress, or Wix to build your website but with an integrate a scheduler app like Zoom.ai or Square Appointment, that allows you to manage your bookings easily. On top of that, you can use a platform like Plooto to manage your payments for the service you provide. Plooto will allow give you an option to collect the payment once or make it recurring depending on your terms and agreement with your clients.
Start Social Media
If you already haven't, you should build your brand presence across social media, including but not limited to LinkedIn, Twitter, Facebook, Instagram, Pinterest, or Tik Tok. When everyone is staying indoors, social media plays the most important role in getting your business across to potential customers. In fact, Forbes's recent articles state, "Social media is one of the most critical tools in your arsenal."
Inform You Existing Clients
What is more important than informing your existing clients about the transition to online. Most likely, these customers are going to the first people to take advantage of this transition. Plus, not only will it help to maintain a good relationship with your customers, but they will help to promote the business for free using their social media or through word-of-mouth. What a save in marketing cost and effort!
One Bonus Tip
Since you've moved your business online, why not escape from the paper process and move everything online, making it easier to manage, track, and reconcile your payments and receivables. You can adopt Plooto, accounts payable and receivable platform for your finance team to streamline the payments and payment collection process to improve the cash flow.
Conclusion
The new year has begun, but as the struggle to maintain your business continues. Transitioning online can be of great help to your business during these difficult times. Plooto will walk alongside you and your business down this long dark path to see a brighter future.