You've been invited to try Plooto FREE for 3 months!
Enjoy a 30-day free trial, an additional two free months, and a VIP demo to help you start automating your payment workflows.
By getting started you agree to our Terms of Use and Privacy Policy
How it works
Sign up for a free 30-day trial
Try Plooto risk free and get VIP customer support to help you get started.
Subscribe to Plooto
Complete your free 30-day trial and pay for a Plooto monthly subscription on any plan.
Earn 2 free months!
Your subscription fees will be waived for the following two billing cycles.
Thousands of businesses like yours trust Plooto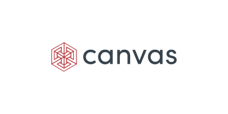 Automate your payments. Control your cash.
One secure platform to seamlessly manage all your account payables and receivables
Accounts Payable
The conventional accounts payable cycle is filled with slow payment processing, data entry errors, and an incomplete view of the payment journey. Plooto automates your complete payment cycle, and ensures that your payables are processed quickly, accurately, and securely.
Accounts Receivable
Siloed accounts receivable systems, late payments, and manual reconciliation can leave you without the cash you need to keep your business running smoothly. Automating your accounts receivables gets you paid faster, reduces human error, and creates a more streamlined collections cycle.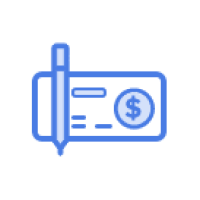 Online Check Payments
Sending checks can be a highly manual process with lots of time lost chasing ink-on-paper signatures and approvals. Plooto makes check payments easy — you set up the payment online, and we handle printing and shipping, so you don't have to.
Credit Card Acceptance
Accelerate payment collection and ensure you have the money you need when you're expecting it, all while providing the convenience and flexibility of credit card payments to your customers.
International Payments
International transactions can quickly become overwhelming with compliance, logistics, customs, and tariffs. Streamline your global transactions through payment automation and start sending money easily and cost-effectively to your international vendors and suppliers.
Automated Invoice Management
Time spent manually entering invoice details adds up. Plooto uses best-in-class character recognition technology that makes your invoice management as hands-free as possible - automatically processing and converting your invoice details into payments and then reconciling them in your accounting software.
CRA Payments
Avoid antiquated payment methods, clunky online portals, and long lines. Pay everything from government payroll deductions to tax payments with a click of a button. Simplify all of your government remittances and make your CRA payments from anywhere.
Complete Payment Network
Different billers and vendors request various ways of receiving payment - by credit card, by e-transfer, or by check payments. The Plooto network enables you to automate all your business payments to anyone, anywhere, anytime, on a single platform.
Improve efficiency, scale faster
$4,000+
Savings per month
40+ Hours
Saved per month
---
FAQs
How long does it take to get started?
It only takes a few minutes to create an account and set up your payments. Take full advantage of our 30-day free trial to explore all the ways you can streamline your payment processes and automate your workflows. Interested in learning more? As a referral, schedule a VIP session with our Product Specialist here.
How can I redeem the referral reward I received?
To get your referral reward, it's easy! Once you've completed your 30-day free trial and continue with a subscription, you'll automatically unlock 2 FREE months of your subscription for the next two billing dates. It's our way of showing you appreciation for joining Plooto. Learn more here.
What is included in my free trial?
Experience the power of Plooto with our free 30-day trial. Our trials include 10 free domestic transactions and have no restrictions, allowing you to explore the full functionality of Plooto on the subscription plan that best fits your business. No credit card required. Change or cancel your plan anytime during the trial.
Is Plooto secure?
Yes, Plooto invests heavily in security. We provide multiple layers of protection by adopting the same security standards that governments and banks use worldwide, from data encryption to secure infrastructure and trusted partners. Learn more about Plooto's commitment to data protection and data security here.