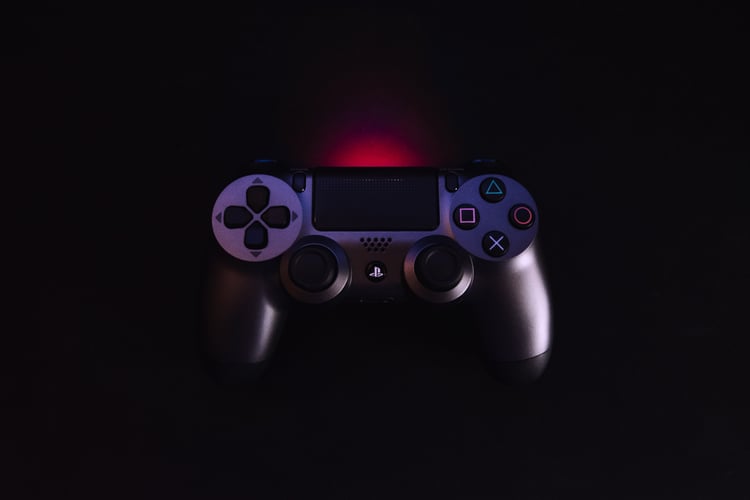 "It would be a nightmare if we didn't have Plooto."
Table of Contents
---
The Client
Insert Coin Accounting is a video game industry-focused accounting firm.
Founded in 2015 by Matthew Walach and Muddassir Mahmood, the company has grown rapidly, serving clients across the nation with their accounting, bookkeeping, auditing, and tax credit needs that focus on integrating the most up-to-date technology and cloud-based solutions. Additionally, Insert Coin Accounting helps clients understand how to project cash flow utilizing different financial structures.
---
The Challenge
Both Matthew and Muddassir had the idea when they decided to start Insert Coin Accounting to be fully cloud-based. They found that the accounting industry as a whole was, and often still is antiquated. They wanted to push the idea of being cloud-forward, escaping from the traditional accounting methods of managing books and handling payments.
We figured if we are going to focus on cloud accounting solutions for customers, we should be definitely using Plooto; it just made sense.
Accordingly, Insert Coin Accounting aimed to move away from the traditional accounting practice of requesting and collecting payments from clients on an annual basis to a monthly recurring payment model. Why? Well, on a personal level, handling checks was not something Matthew and Muddassir preferred to do.
As the majority of the clients for Insert Coin Accounting shifted to a monthly billing schedule, the idea of having "60, 70, and 80 clients" to go after every month to collect payments seemed like a nightmare. Therefore, Insert Coin Accounting had to search for the right solution to align their business vision and their needs.
---
The Solution
Insert Coin Accounting positioned themselves to be at the lead of modernizing accounting, bookkeeping, documenting, and payment and required that the solution they brought on-board be aligned to those values.
After a thorough search, Plooto was the right fit. A cloud-based payables and receivable solution.
It felt like it was the perfect fit for our firm and matched the image we were trying to present. Plus it made it so simple to collect payments from customers without pestering them monthly.
Another piece to the puzzle that Plooto solved for was allowing Insert Coin Accounting to automatically withdraw funds from clients with a one-time setup using a pre-authorized debit (PAD) agreement. This made recurring payments no longer a nightmare to deal with.
The recurring PAD agreement feature in Plooto is a big plus.
Insert Coin Accounting also uses payment features to pay their contractors and manage the CRA tax payments. Ultimately, Insert Coin Accounting found that Plooto having a CRA payments option is great for both them and their clients.
Paying the CRA is harder than people think. Having Plooto for that option has definitely been a time saver for us.
---
The Results
Adopting Plooto allowed Insert Coin Accounting to smoothly transition to a cloud-based model without any struggle -- especially during the current remote work situation -- while other traditional accounting firms struggle due to the reliance on a paper-based model.
Overall, Insert Coin Accounting found Plooto easy to set up, easy to use from anywhere, while meeting their business vision, ultimately saving them time and money.