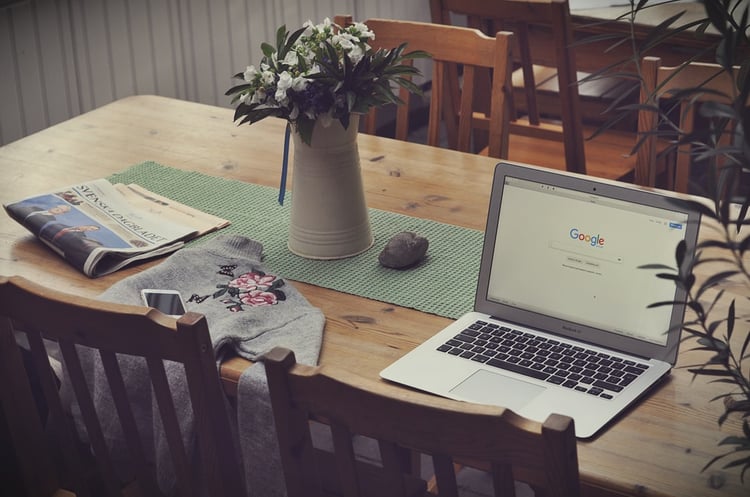 With the rise of cloud accounting and payment technology, bookkeeping can be done from anywhere.

If you have considered setting up a virtual bookkeeping practice, or you want to move your existing practice to the cloud, there are a few tools to use that will not only allow you to provide excellent client service but will also make your day-to-day processes much more streamlined too.
Tools to manage your virtual bookkeeping business
1. Leverage a core accounting app
You will no doubt need a core accounting app when it comes to setting up a virtual bookkeeping practice. Quickbooks Online and Xero are a couple of cloud accounting platforms that give you robust capabilities and oversight of your financials. Any size practice or business can use them, so they will scale with you.
2. Implement an process workflow
Not an app or software platform per say, but you cannot underestimate the importance of a clearly defined process. From the very early stages with any new client, it should be clear that your virtual bookkeeping practice uses an established workflow. Your process should follow best practices, use specified apps, and include what your client can expect to receive in financial reports, and the schedule, be it weekly or monthly.
3. Use a project management tool
It's one thing to establish a process, but another thing to follow it. A project management tool like Trello will allow you to keep your key deliverables in check. Staying organized is essential, particularly as you add more and more new clients to your roster.
4. Make use of communication tools
Communication is critical when it comes to being efficient and building trust with clients in a virtual setting. Video conferencing apps, such as Zoom, allow you to converse with your clients if needed, while instant messaging tools will enable you to chat in real time with other employees or co-workers.
5. Take advantage of online document management and filing
As the keeper of the books, you are inherently also the keeper of valuable information. Don't underestimate the value of document management and filing. Tools such as Google Drive and G Suite may prove useful for keeping an archive of files that you and your clients need to access from anywhere and update in real time.
6. Use an expense tracking app
Part of bookkeeping involves keeping track of expenses, and there are apps available that can do most of the legwork. One example is Receipt Bank, which allows you to simply snap a photo of a receipt that can then be processed and added to your accounting software automatically.
7. Take your payroll management online
While cloud accounting programs cover several bases, there are some applications specifically designed for managing payroll. Adopting one into your virtual bookkeeping practice will save you time and energy. Payroll platforms can deal with taxes and year-end filing, and issue employees online pay stubs.
8. Create a social media presence
You've got your virtual bookkeeping practice up and running and you're ready to take on more clients – how do you get the word out? Your approach to social media can make all the difference. By starting a blog, publishing articles on LinkedIn, and participating in relevant Facebook forums, you will establish yourself as a thought leader and virtual bookkeeping expert. Promoting your practice through social media will allow you to gain exposure to prospective clients that may not have been possible otherwise.
Virtual bookkeeping can be done efficiently in a variety of different ways. A clear workflow and familiarity with tools that make your job easier will allow you to manage your clients' books from anywhere and any time. You'll be able to continue to develop your client base with the flexibility to manage your work from anywhere.