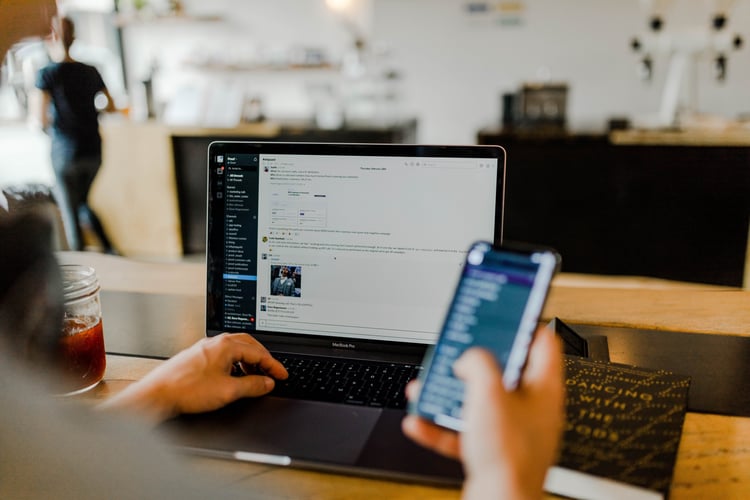 Running a business is a complicated matter, and the key to be successful is efficiency. Time is the most limited resource in the world, and by optimizing processes and better organizing your schedule you'll be able to make the most out of it. In this article, I'm going to talk about a few tools that accountants and bookkeepers can use to become more efficient and therefore stop being the bottleneck of their own business and success.
Here's the 4 steps accountants and bookkeepers can follow to scale their business.
1. Better organize your time
We often forget that time is the most limited resource, and also the only one that we can't buy. Well, if you can't buy time, what you can do is learn how to better use it by being better organized. In order to do so, one of the things you need is a project management tool. Yes, learning how to use a project management tool (and actually using it) takes time. But you should look at this time as a smart investment for the future.
After spending a couple of hours learning the basics, you'll actually be able to save a huge amount of time by having everything properly organized. In fact, a project management tool can help you with setting clear deadlines; organizing and distributing bookkeeping-related tasks within your team; keeping track of projects you're working on with the clients of your accounting firm. What's the beauty of it? Project management doesn't have to be fancy. As long as it works for you, it's perfect! So, keep it simple and effective, without shooting for the moon.
2. Take control over your meetings and appointments
When you're dealing with multiple customers, it's not always easy to organize your calendar. You may go from unproductive and quiet days to jam-packed ones. Both of these scenarios are not ideal, and that's why you need to be on top of your schedule. In a recent article (The 5 Best Appointment Scheduling Apps to Save Time on Bookkeeping) I already talked about the importance of finding the perfect tool to manage your appointments.
Be sure to pick the one that best suits your needs - based on cost, features and ease-of-use. By better managing (scheduling, re-scheduling and sending reminders) your appointments, you'll realize how much time you can actually save. And spend more of this time on the most important thing: the growth of your own business.
3. Be on top of your business opportunities
Of course, growing your own business should be the number one priority, always. And, once again, everything comes down to be perfectly organized. If you want and need to keep track of your prospects, the conversations you're having with them; if you want to be able to better on-board and communicate with customers along the entire sales cycle: in that case, it's time for you to consider the adoption of a customer relation management, or CRM.
We all tried, at least once, to keep track of everything with spreadsheets. But we also know - very well! - that this just won't scale. There are too many moving parts to be managed, and manual entry and management of data always leads to mistakes. In other words: missed business opportunities. Thanks to a CRM, you'll have your data in order, organized and immediately available. A simple but effective way to scale your business.
4. Simplify the way you are managing your payments
So now you have optimized your time. Better organized your schedule. And efficiently managed to acquire new customers. What's next? It's time to deal with a happy problem: manage payments for your clients. This is when a software for managing Accounts Receivable and Accounts Payable can literally save you hundreds of hours.
Because it's never just about payments: payments are only the first step. You also need to be able to manage approvals, reconciliation and reporting. In other words: deliver a top-notch service that keeps your customers happy and your firm successful.
The Bottom Line
Imagine being able to make all your payments from one, online platform that could help introduce approval management, workflows, electronic payments for more visibility, and optimized labour costs in a time where it's more important than ever to ensure the efficiency of employees. Plooto can help automate accounts payable for small and mid-sized businesses! Try it now, free for the first 30 days.