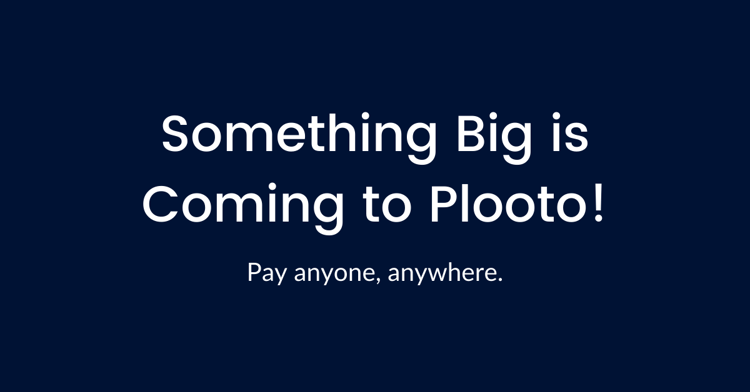 Some of the biggest feedback we have received here at Plooto is that customers love our platform and they use it daily to make and receive payments. But, the missing piece of the puzzle is that right now, businesses use Plooto to make the majority of their payments but not ALL of them. Why? Because sometimes it's easier to pay by credit card, or maybe certain vendors don't accept electronic payments.
We are here to let you know that very soon every single business payment will now be able to be made on Plooto. How? Keep reading to find out!
What is the Plooto Network?
Plooto is all about making the payments process more efficient. We don't want our customers to have to rely on two to three different platforms to make their payments as this is very inefficient. Enter the Plooto Network; it's now possible to automate all of your payments to anyone, anywhere, anytime on a single platform and save hours from manual processes.
Plus, all vendors and suppliers added to the network will first pass through Know Your Customer (KYC) requirements so you can send money with full confidence that your vendor or supplier is a trusted entity.
How Will the Plooto Network Work?
With Plooto, you will be able to make payments to any vendor, supplier, or biller in North America. Traditionally, different billers and vendors request various ways of receiving payment - by credit card, by e-transfer, or by check payments. With different requirements, it required different solutions to make those payments, mainly through manual means such as costly bank transfers or painfully writing out checks.
The new process with Plooto will look like this;
Search the Plooto Network,

Verify the name and address,

Plooto will determine the best way to make payment to this contact.
Everything else remains the same, there will still be the appropriate approval processes set up on your account, the audit trail will show all the executed steps of the payment and all payments will be reconciled with your accounting software if you have your Xero or QuickBooks integration set up.
So, start your countdown as the Plooto Network will be live in no time!