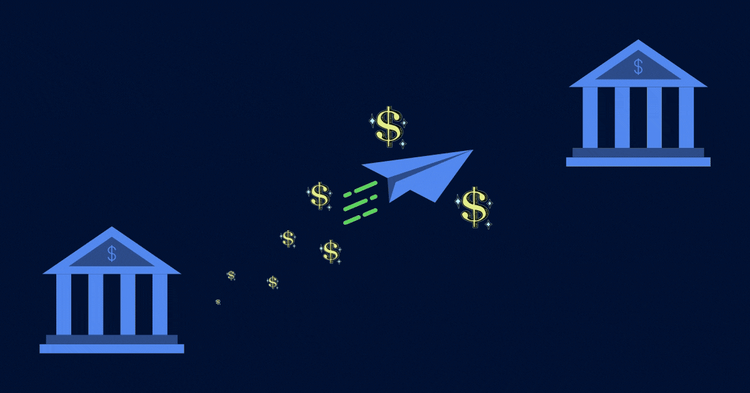 "Time is Money" is a famous aphorism that originated from Benjamin Franklin's essay. But for real, in business, time holds significant value. As technology advances, the expectation of the ways things used to be completed has changed. Now, businesses want faster payments. The 2020 McKinsey Global Payments Report states that an ongoing shift towards instant payments (or real-time payments) has been significantly boosted in the past six months.
In fact, a survey by Global Treasurer found that 68% of the businesses empathized the importance of real-time payments when entering a new relationship with financial institutions. In the United States, the interest in real-time payments (RTP) has proven to grown. The nationwide survey found that only 9% had no plans to implement RTP, meaning it is the biggest update in the payment system since the Automated Clearing House (ACH) in 1974. According to PYMNTS, "the value of transactions moving via instant payment rails is expected to increase sixfold between 2020 and 2025, from $3 trillion to $18 trillion." You may think using instant payment solutions that require pre-authorized funds tied up with hurt your cash flow. However, this isn't the case, as about 70% of businesses that do not regularly use instant payment options are experiencing cash shortfalls.
What is an instant business payment?
An Instant Business Payment (IBP) is a type of electronic check that allows businesses to receive payments instantly without having to wait days for checks to clear. It's similar to ACH but instead of being sent directly to the bank account of the recipient, IBP is deposited into a special account associated with the sender's merchant account. The funds then flow out of this account immediately after they're received.
How do instant business payments work?
Instant business payments allows businesses to accept payment instantly without having to wait for checks to clear. It works like this: when someone makes an instant business payment purchase, they enter their bank account number into the merchant's website. The merchant then immediately transfers funds from the customer's bank account to his own bank account.
How long do instant payments take?
The process takes place within seconds and doesn't require any additional fees.
Benefits of instant payments
Payment discounts

Better visibility

Automatic reconciliation

Stronger relationships

Protection
The benefits of instant payment includes:
Payment discounts
63% of B2B payments require ranging from two to five approvals, which translates to a minimum of 14 days to process. This makes it difficult to take advantage of any payment discounts as it's just hard enough to meet the payment deadline. However, adopting a payment solution with an instant payment feature will allow the funds to be transferred in real-time or faster than traditional payment methods. Now, you can take advantage of any payment discount by having payments made in time.
Better visibility
Adopting a payment solution means clear visibility of payment trails. It will make it simple for anyone with authority to view different payments' progress, ensuring all payments are processed in time on time.
Automatic reconciliation
There will be less room for human error and reduces the potential fraud that could have occurred when manual reconciliation processes take place with a rush. Additionally, it allows employees to spend less time doing manual tasks and complete more important projects. Again, employees' time is also money.
Stronger relationships
Having payments paid on time means a better relationship with your vendors. A positive relationship with your vendors, especially regarding payment, will boost your business success in the long term.
Protection
Resolving payment fraud is a complex and costly endeavour. Adopting a payment solution will automatically add a layer of protection against fraud as the solution provider company has its own compliance team ensuring all payment occurring in their platform is secure. Plus, as mentioned in automatic reconciliation, it removes the fraud risks from manual reconciliation.
Plooto includes a Plooto Instant feature that allows your payments to be processed faster with the immediate availability of funds. Stop working all night to have your bills paid and start automating with the right solution for you.