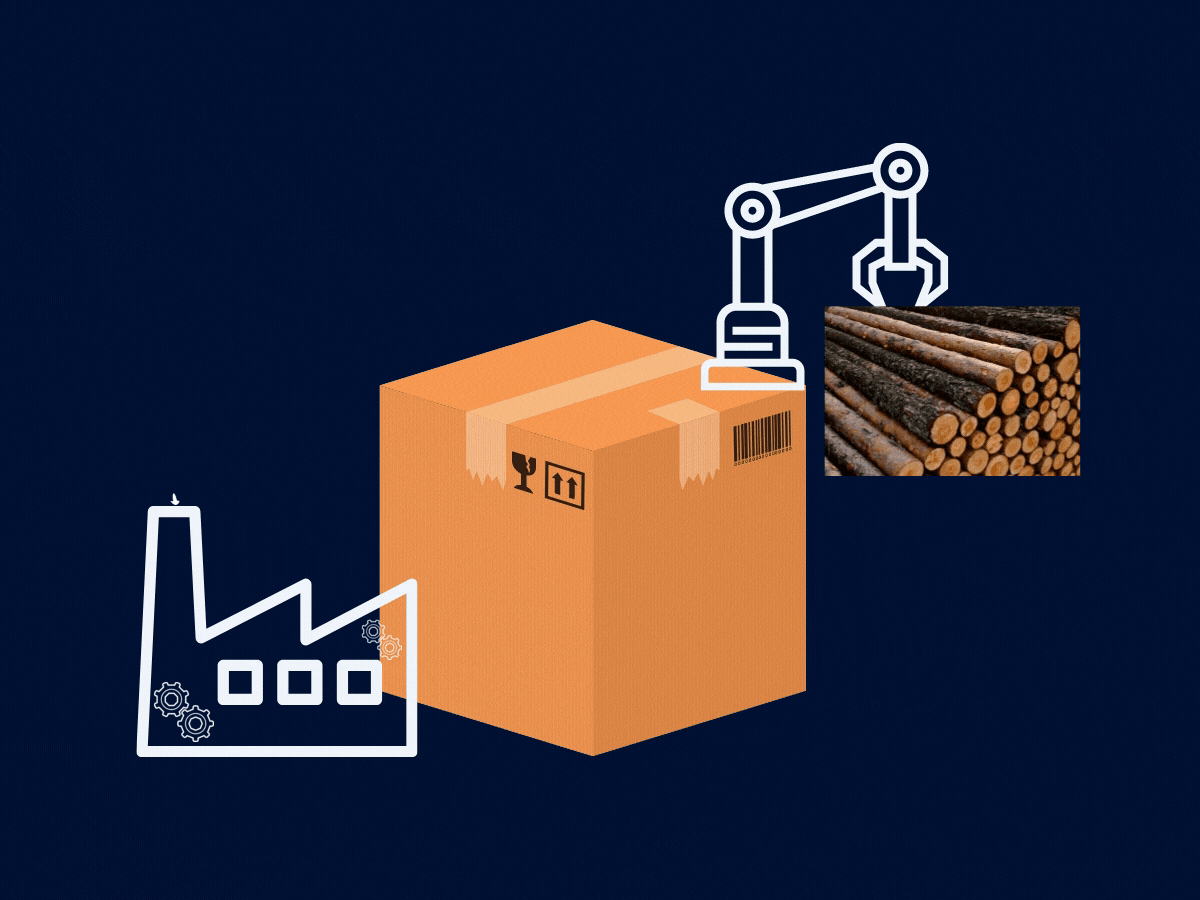 As the owner, founder, or CEO of a manufacturing business, you have probably already automated or have considered automating your business to increase productivity to stay competitive and to meet industry demands. For those owners who have considered but have yet to automate their business is most likely due to the reality of the high cost associated with automating their manufacturing business. Today, you will find out the two things you can easily automate with low cost that will help you focus on growing your manufacturing business.
You, the owner of a manufacturing business, can easily automate your accounts payable (AP) and accounts receivable (AR). You may think to yourself that your enterprise resource planning (ERP) solution is sufficient for your company's AP and AR. However, ERP solutions are not the best solution for handling your AP and AR, which is crucial for your manufacturing companies to sustain. You will be amazed at how much you will benefit by adopting proper AP and AR software for your manufacturing company.
Did you answer "Yes" to all the questions on the Survey?
Research by PYMNT found that the business-to-business (B2B) industry has found that AP automation has reduced financial errors, reduced cost, and reduced the drain on employee resources. Automating the company's finance is helping improve the overall business performance.
Still unsure why you should automate your manufacturing business?
Read to help you make the ultimate decision on your first or additional automation.
Why should manufacturing businesses automate their AP/AR payments?
1. Increases efficiency
Reduced Time & Focus on What Matters
As a small and medium-sized business owner, you are most likely taking on multiple roles. The nature of manufacturing will involve a high number of AP and AR to handle, making it difficult and time-consuming to handle AP and AR on time. Accordingly, the time that should be spent on focusing on growing the business will be taken away from you. Thus, adopting an automated cloud-based AP and AR solution could help you as the owner of the company can streamline both AP and AR processes.
You will no longer need to be tied to a desk to approve a payment or visit the office to sign a cheque. Using the right AP and AR solution will allow you to approved payment on-the-go or assign it off to another employee with a limit placed by you.
Additionally, you no longer need to physically be there to sign a cheque, saving time, and making the process more efficient. Indeed, adopting the right AP and AR solutions can significantly reduce the time and effort to manage finance for your manufacturing company. As a result, you, the owner of a manufacturing business, can focus on what really matters.
Easy International Payments
Moreover, with the right AP and AR solution, you can also take care of the international payment without visiting the bank with a competitive exchange rate and lower service fee.
Employee Satisfaction
In recent years, a tight labor market has been a constraint in the manufacturing industry. Embracing the power of digitalization in AP and AR will allow you to allocate your employees matching their talent and not have them wasted in manual processing of data entry and manual invoicing tasks, which will improve their satisfaction of work and increase their productivity.
2. Better Cash Flow
It is common for manufacturing businesses to use accrual accounting than cash accounting. Hence, you may find it difficult to manage your cash flow as cash on the books and in the bank is unlikely for it to be balanced. In fact, as an owner of the manufacturing business, you may notice an increase in profitability but still no cash in the bank, meaning poor cash flow management. A study by the U.S. Bank found that 82% of small businesses fail due to poor cash flow management. Moreover, cash flow for a manufacturing business is even more important as the manufacturing industry is a capital-intensive industry with large capital expenditures. Therefore, adopting AP AR will allow better cash flow supported by the National Research Council's statement, "easier access to technology and better access to capital," and proven increases in efficiency of automating AP and AR.
More Ways to Collect You AR – Through adopting an AP and AR solution that provides pre-authorized debit (PAD), you can add a layer of protection and increase the speed of collecting your AR. Additionally, as AP and AR solutions allow ACH/EFT payments, your cash flow will become more predictable.
Less Fraud & Error - Automated AP and AR solutions will help significantly reduce the fraud activities targeting your business and reduce financial errors with minimal effort.
3. Improved relationships with suppliers and customers
Being the owner of a manufacturing business will most likely mean you have a limited customer base, which translates to your revenue highly dependent on a few customers making each of them more important. The key to good customer relations for a manufacturing company is delivering products by the deadline. To deliver in time, your production process must go smoothly. A big part of that will be based on your company's relationship with your suppliers.
To maintain a good relationship with your supplier making payments on time is the most important factor. Adopting an automated AP solution can help you automate the payments ensuring payments to suppliers are going out in time. Overall, improving your relationship with customers and your suppliers.
Have You Made Your Decision Yet?
There are many benefits for manufacturing businesses to implement an automated AP and AR solution. Plooto is here to help SMBs. Choosing Plooto as your AP and AR automation solution will allow you, as the owner of a manufacturing company, to spend more time focused on growing your business. Start a free 30-day trial today and see the positive effect for your business today.
About the industry
In North America, the manufacturing industry has always been part of the top three industry that makes up the United States (USA) and Canada's gross domestic product (GDP). Among the manufacturing industry, the National Research Council emphasized the importance of the manufacturing enterprise to the USA's economy. The manufacturing industry is expected to reshape or expand manufacturing capacity within the country due to the impact of the COVID-19 pandemic. Accordingly, manufacturing companies will become more important for the industry.