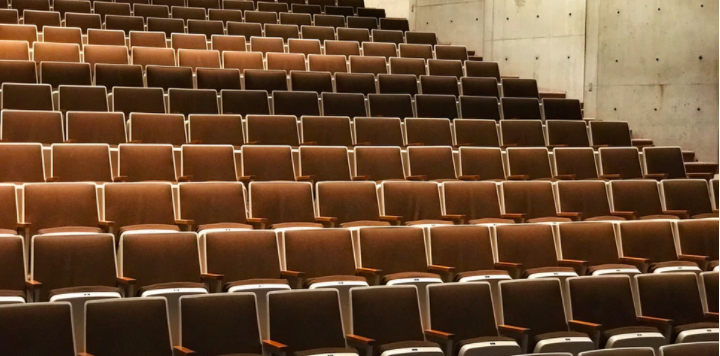 "Plooto is a lifesaver. It's a massive difference in terms of time saving."
Table of Contents
---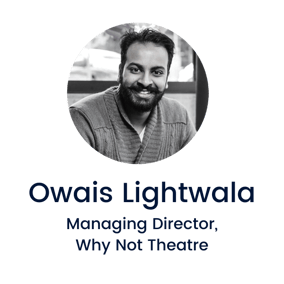 The Client
Why Not Theatre is an unconventional theatre company based out of Toronto. Started in 2008, the company has grown rapidly over the last few years, putting on plays around the world with nine full-time staff, hundreds of creative contractors, a $2 million budget, and no physical theatre or office.
---
The Challenge
Why Not Theatre used to rely on paper checks to pay the contract creatives who helped the company mount a play. The group's Managing Director Owais Lightwala is responsible for the company's overall finances, and he suffered under the inefficiency, friction and wasted time of a paper check world.
"There were always checks disappearing or coming back, and it was just chaotic. Until two years ago we were a staff of three people, each doing a lot of different things, so it was very difficult to keep up with the administrative overhead of that."
As the company grew, the list of theatre artists — actors, designers, carpenters and other creators — grew to about 500 regular contributors, and paying them efficiently with paper checks became an unsustainable task. And with a small staff doing a little bit of everything, Owais found he was spending too much time and money on payments.
"Checks were costing us money. It costs to mail them, and it was taking so much time. There was a lot of wastage."
---
The Solution
Plooto's simple, online payment system allowed Why Not Theatre to pay their contract creatives digitally and avoid all of the possible mistakes and pitfalls that came from paper payments.
"Getting Plooto was a lifesaver because I suddenly had a much easier system that I could control directly. We hire a couple hundred people over the course of the year who are individual contractors working on specific projects; but a lot of those people come back and work on projects repeatedly. With Plooto, once I set someone up in our system, now we have their payment info, and it's a lot easier to pay them again."
Plooto also helps Why Not maintain a stellar reputation for serving its nomadic contractors.
"Plooto is very helpful for paying people while they're touring, because we do that, a lot. We have people who are on the road for weeks at a time, and sending checks to their home address when they can't receive them isn't helpful."
Paying them online through Plooto makes sure people get their payments, wherever they are.
---
The Results
"The efficiency is not marginal, it's a massive difference in terms of time saving."
Owais says the shift to Plooto has saved countless hours
— and dollars — for Why Not Theatre.
"There was a lot of inefficiency — a lot of time wasted on, 'a check has gone missing'. The amount of time I spent on people emailing me saying 'We never received a payment,' or 'It got bounced in the mail,' or just 'It got lost…' Those things don't happen anymore and that's a huge time saver."
And knowing that the actors and other creatives they work with will get their payments no matter where their next play is, has been a huge help.
We can just put money into their bank account. They know it's going to be there even when they're on the road. We can make sure they've actually received the money, not just sent it out the door.
An unforeseen benefit: Why Not Theatre's reputation and ability to attract the best talent has benefited from using Plooto.
"There's the immeasurable, intangible trust thing when your contractors know that you pay on time. Versus a reputation for checks taking a long time to arrive, or invoices going into a void and never getting answered. That hurts your industry reputation in a way that's very hard to measure."