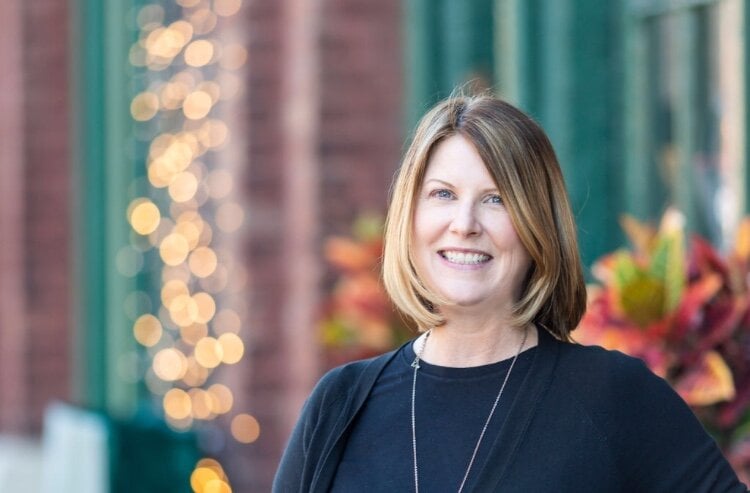 Heather Purcell has been fortunate to work with entrepreneurs for her entire career. Most of that time has been in advertising and media, where for over 15 years, she held Director of Finance, VP Finance and CFO positions and then spent four years working for a global food delivery app, Just Eat/Skip the Dishes.

Throughout this time, Heather learned so much from ambitious and passionate leaders at the top of their game, while participating in so much more than just accounting. She learned an important thing about herself - she loves working alongside entrepreneurs and her sweet spot is small business. She truly loves helping small business owners be financially successful.

So much so, that Heather decided to launch her own business, Fin/Ally, doing just that. Below is Heather Purcell's own story of how she followed her passions and the success that she has seen come with it since.
Table of Contents
Small Businesses Deserve Better
What's Different About Fin/Ally's Solution?
What's Been the Biggest Challenge So Far?
---
Starting My Business
I had done some part-time CFO work throughout my career for small businesses and there were some common themes. Most didn't have good financial data to advise with. Few owners knew what good looked like for their industry. And in every case, there was no evidence of any sort of planning cycle. Before any "CFO" work could get done, often the books had to be cleaned up in order to have reliable information to make decisions with.

The root cause also had some common themes. Most entrepreneurs didn't get into business to manage their accounting. For small firms that managed their accounting in-house, it was unusual to have an accountant with much experience, and without access to financial leadership, their focus was at the transaction level. Where an outsourced bookkeeper was used, often those clients were one of many and it was cash accounting at best.
---
Small Businesses Deserve Better
More often than not, these are businesses started by people who traded their good jobs for entrepreneurship, often at the prime of their careers when they have a lot to loose. While most entrepreneurs know they need help in this area, and see the benefit, there are not a lot of options that extend beyond bookkeeping and an a part-time CFO plus a bookkeeping solution is often cost prohibitive.

Given advances in technology, it is easier now to deliver a "big company" accounting solution at a "smaller company" budget. Knowing this, I decided to focus on marketing agencies, where I have many years expertise. By standardizing the technology and focusing on a niche group of clients, we are able to deliver a big company solution to small marketing clients at scale. By doing so, we can help more small businesses become financially successful.
---
What's Different About Fin/Ally's Solution?
We translate accounting data into business insight. All of our packages include elements of advisory, financial planning and analysis, robust management reporting, monthly accounting and payroll and benefits administration. We deliver the experience of an accounting team, at a fraction of the cost. We do not offer bookkeeping only or tax accounting solutions.
---
What's Been the Biggest Challenge So Far?
As a new business with a small team, my biggest challenge has been having to wear all hats of an entrepreneur simultaneously. Late last year, I brought on a partner in order to scale the business. She is responsible for all things operations plus overseeing the monthly accounting function. For now, I am responsible for the part-time CFO work, the FP&A, and the sales and marketing for our business.

We're a small, but mighty team and we work hard to ensure that we stay on top of the latest technology that is relevant to our client base. Not only does this allow us to provide the best service to our clients, but in terms of efficiency, it has been a game changer. Xero, Workflow Max, Plooto for payments and receivable management, Payment Evolution for payroll, Spotlight for financial reporting and analytics, and tools like Asana and Slack to keep us organized.
---
Conclusion
For far too long, small businesses have had inadequate access to good financial management at a price that is affordable. At Fin/Ally we're striving to change that. As we like to say, good finance brings good finance. We can't wait to help more small businesses be financially successful.
Learn how to leverage technology to further your business and your client's business with Plooto. Start a free 30-day trial now!