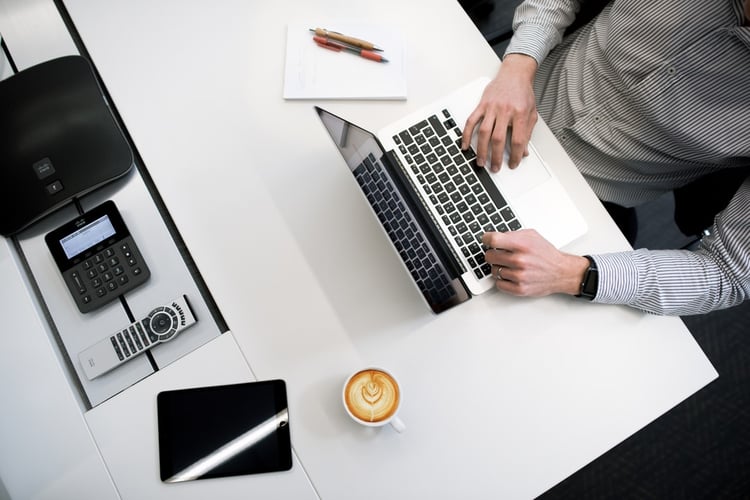 Enkel Backoffice Solutions is a Vancouver-based bookkeeping and accounting firm that provides day-to-day bookkeeping services for small and medium-sized businesses throughout Canada. With a specialization in bookkeeping services for not-for-profits, Enkel offers unique and customized services with workflows that meet the complex needs of NPOs (non-profit organizations). Enkel uses the latest technology and tools to provide meaningful financial data, enabling business owners to make smarter, more sustainable business decisions.

While Enkel has always tried to use leading technology to streamline processes, some workflows and activities were still a challenge. One of these areas was accounts payable (AP), and CEO Omar Visram found that AP was continually interrupting workflows and increasing the need for manual labor.
Thankfully, there was a solution. Find out how Omar was able to leverage Plooto for Accounts Payable automation, saving his firm weeks' worth of time and providing better service to clients.
---
Payment processes were disorderly and expensive
Enkel's clients were using an array of payment methods including cheques, credit cards, and Interac email money transfers. These methods were inefficient and expensive, but Enkel encountered several other challenges too:
Recurring fees were not automatically debited. Enkel and its clients were incurring high fees for other payment methods or carrying out repetitive, manual steps each month for the same payees and amounts.
Clients asked Enkel to manage their payment process from start to finish. However, with the payment methods that clients were using, Enkel would have needed to access clients' bank accounts. Omar wanted to provide end-to-end services but was very uncomfortable accessing client bank accounts because it would introduce legal and liability issues for his firm.
Existing payment processes were inefficient. The team was forced to spend hours on tedious tasks like entering data and following up with clients.
---
Plooto delivered efficiencies with controls
Omar wanted a modern payment solution that would resolve these challenges. He found Plooto to be a cost-effective technology for businesses payments as it helps accountants and businesses manage AR and AP. It also helped Enkel eliminate data entry through its integration with QuickBooks Online and Xero, the accounting software Enkel uses.

Upon implementation, Omar was immediately impressed with Plooto's functionality. Plooto solves the concerns he had about the payment process, ensuring invoices are paid and reconciled while having the right controls in place. Since Enkel has many not-for-profit clients that have complex payment approval processes, the ability to automate payments and set up and trace approvals has been extremely valuable.

Omar emphasized how much Plooto has simplified Enkel's AP processes, saying
"this is everything! With Plooto, we can set everything up to the point where the client just needs to press the final button. They get lower fees, more efficiencies, and better overall service".
---
Using Plooto saved Enkel 100 hours per month
Overall, using Plooto has helped Enkel tremendously. It provides a more robust, efficient service to clients and has enabled Enkel to save approximately 100 hours per month by reducing the hours spent on following-up with clients regarding payments and approvals.

Enkel also has a new value proposition and can offer a complete AP service to clients in the not-for-profit sector by solving such a unique challenge.
"Even if you don't completely replace cheques or transfers immediately, it's worth using Plooto. Every time you use Plooto, you are saving money or time, or both." – Omar Visram
Omar Visram is the CEO and Founder of Enkel Backoffice Solutions, a Vancouver based bookkeeping firm that provides day-to-day bookkeeping services for small and medium-sized businesses. Enkel strives to provide fellow business owners with a better system for managing their bookkeeping, cash flow and financial data, so they can focus on what matters most: growing their business.