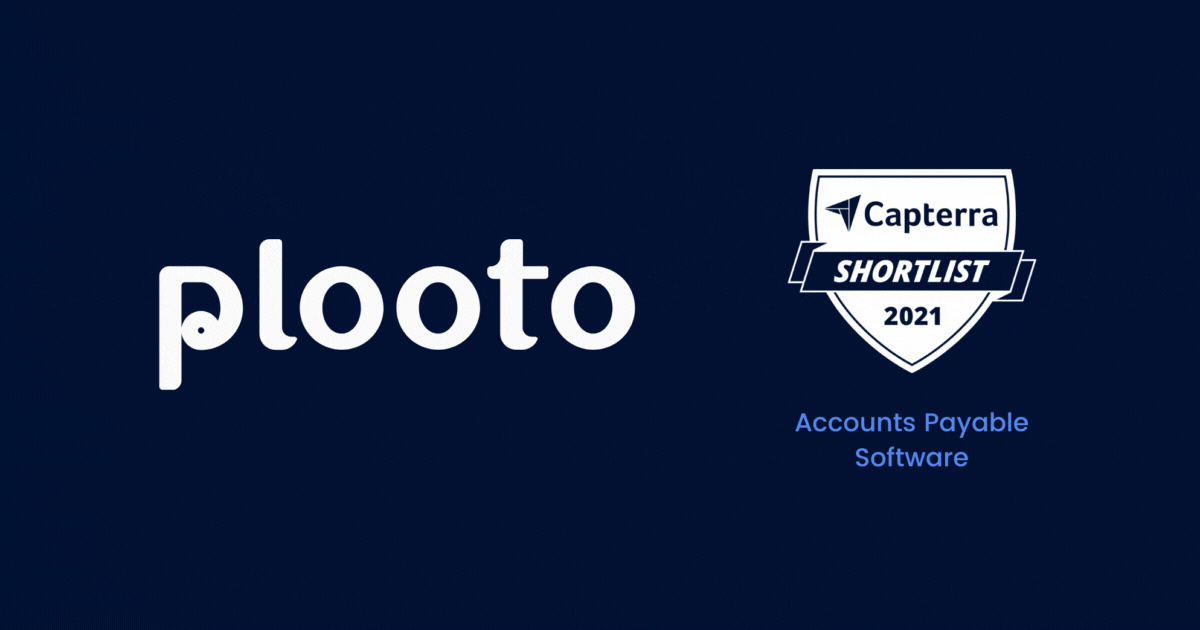 named a top Accounts Payable software product by Capterra. Plooto is the ultimate financial tool for accountant, bookkeeper, and small and medium-sized businesses to smoothly and efficiently handle both accounts payable (AP) and accounts receivable (AR).
How Did Plooto Make the List?
Capterra Shortlist is an independent assessment that evaluates software based on exclusive data and trusted reviews from verified software users. Plooto made the Capterra Shortlist by meeting the following criteria: at least 20 unique product reviews within 24 months of the reports research, evidence of offering required functionality, provides a solution to North American companies, relevant to software buyer in the field, and achieved a minimum normalized overall user-review rating, and achieved a minimum popularity score. Overall, Plooto received high satisfaction making the Capterra Shortlist.
Why Companies Love Plooto:
The screens are so easy to follow, very logical and titled to what makes sense to a small business owner - who is NOT an accountant.
Shelley B.
Plooto has been a great pain point solver. For some clients, it about receiving money from their customers and Plooto has a solution. For others, it was that the appropriate people were never in the same room to be able to review and sign cheques, Plooto has a solution for that as well.
Stacy S.
Plooto makes paying vendors easy and fast. Vendor receiving notifications of incoming payment is very helpful.
Holly W.
About Plooto
is an AP and AR solution scaling and empowering accountants, bookkeepers, and small and medium-sized businesses (SMBs) to grow. Plooto provides complete financial control with simplified payment workflows and an automated audit trail. Additionally, Plooto eliminates manual processes by providing two-way sync. Plooto helps various companies from different industries to save time and cost:
About Capterra
Founded in 1999, Capterra is a comprehensive free software resource and research tool for organizations. Being a helpful guide with a real user guide to compare software and find the best suitable software for the organization's need.
* The Capterra Shortlist badge is a service mark of Gartner, Inc., and/or its affiliates, and is used herein with permission. All rights reserved. The Capterra Shortlist report constitutes the subjective opinions of individual end-user reviews, ratings, and data applied against a documented methodology; they neither represent the views of, nor constitute an endorsement by, Capterra or its affiliates.