Running a business in today's world requires more than just knowledge of a balance sheet. You need to be an expert on the different technologies available to you, and use them to gain efficiencies so that you can be competitive in today's fast-moving market.
While you are probably already using one of the top cloud accounting products like QuickBooks, you may not be taking advantage of the apps that make QuickBooks even better. We've outlined five add-ons that you should use to get more out of QuickBooks.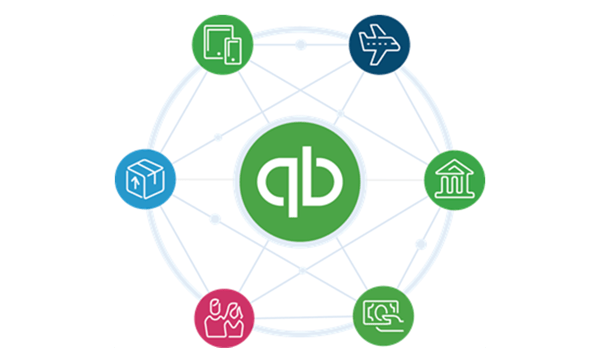 What are the add-ons in QuickBooks?
QuickBooks has several different types of add-on modules available. These include inventory management, payroll, point of sale (POS), customer relationship management (CRM) and more.
Inventory Management Add-Ons: Inventory management add-ons allow you to track inventory items such as raw materials, work orders, finished goods, etc. They also provide reports that show where your inventory is located, when it was last used, and other useful data.
Payroll Add-Ons: Payroll add-ons enable you to manage employee wages, taxes, benefits, deductions, etc. They also offer reporting tools that allow you to view detailed information about employees, including their hours worked and earnings.
Point Of Sale (POS) Add-Ons: POS add-ons let you process sales transactions quickly and efficiently. They also give you access to additional features like barcode scanners, cash drawers, receipt printers, and more.
Customer Relationship Management (CRM) Add-Ons : CRM add-ons enable you store contact information for customers, vendors, suppliers, partners, and more. They also provide tools that help you organize this information into meaningful categories so you can easily find relevant information later.
How do I add an add-on to QuickBooks?
To add an add-on, simply click Add/Remove Programs under the QuickBooks menu bar. Then select Add/Remove Windows Components. The list of available components will appear. Select the component you want to install, then click Next. Click Install to begin installing the selected component.
Can you add apps to QuickBooks desktop?
Yes! Apps are available for Quickbooks Desktop. They allow you to do things like send invoices, track inventory, manage expenses, etc. Then select the type of app (like Invoice) and search for the app you want. Click "Install" when you see the app you want.
Best Apps for Quickbooks
Expensify

Plooto

Hubdoc

WagePoint

Insightly CRM
1. Expensify
Claiming expenses the traditional way is time-consuming and prone to error. Solve these problems with Expensify, the tool that enables employees to snap pictures of receipts with their smartphones and upload them to be processed. Expensify reads the information from pictures of receipts and converts it into digital records that are then submitted for approval. The data is synced with QuickBooks in real-time, according to your reporting preferences.

2. Plooto

Making payments with checks and wires is manual, time-consuming, and expensive. Automate the accounts payable and receivable process with Plooto. Plooto is a payment platform that allows businesses to make domestic, international or credit card payments and sync payment info with QuickBooks. It automatically pulls in all outstanding bills and invoices from QuickBooks, creates ready-made payments for the invoices, deposits or collects the funds directly into or from the bank account, and reconciles the payments in QuickBooks once the payment is complete. You can set up custom approvals according to your policies, and the fees are completely transparent.

3. Hubdoc

Financial documents are a pain to manage. Hubdoc removes the annoyance of managing financial papers by giving teams the ability to import their paper and electronic documents into QuickBooks automatically. They can take a picture of papers and receipts, link accounts, and forward email invoices to have this information converted into usable data. Eliminate data entry and never miss an invoice again with Hubdoc.

4. WagePoint

Payroll is perhaps the most crucial activity in your finance department. However, it can be tedious and complicated to navigate the various regulations, remittances, and records that come with payroll. Use Wagepoint to simplify the payroll process and pay employees and independent contractors easily. You can export payroll transactions to QuickBooks Online, which makes accounting easy.

5. Insightly CRM

Most businesses understand the need for a CRM, and Insightly is an excellent option for QuickBooks users. It is a solution for companies with under 1,000 employees, and it has the functionality to manage contacts, leads, and opportunities, automate workflows, track emails, create reports, and more. It syncs with Quickbooks to allow you to view customer payment status and history in Insightly and QuickBooks Online.

Don't settle for cumbersome processes or incomplete data. Switch to these apps, and gain efficiencies in your finance department.