Making sure the right people approve payments quickly and easily is one of Plooto's biggest benefits. So we're excited to share some improvements we've made to the payment approvals process.
These changes are already in effect and include:
improvements to your approvals dashboard
better information on approvals themselves
enhanced notification emails
On your Plooto dashboard
You'll now see two tabs under Payment Approvals on the Dashboard. This gives you better visibility to see both payments that are awaiting your approval, as well as a list of payments that are still awaiting approvals from other team members before the payments will process.

On approvals themselves
When you go to approve the payments, you'll also see a breakdown by bank account so you have visibility on the amounts coming from each account.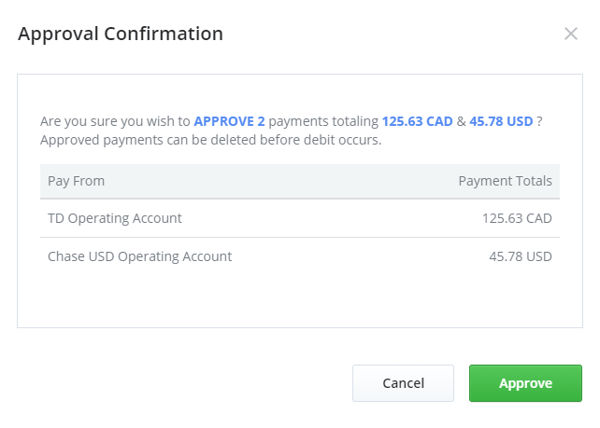 Enhanced approval emails
Finally, when an approver receives emails from Plooto, they will see additional information about the approvals, including:
the number of payments requiring approval
a list of the payments requiring approval
information about when the payments are scheduled to process